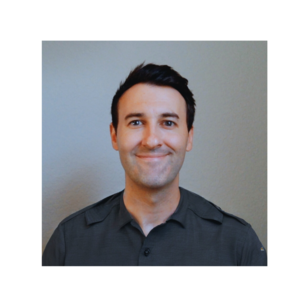 Technical Solutions Consultant
SambaSafety
My New Certification
Data Scientist Professional
My New Certification
Data Analyst Professional
My New Track
SQL Fundamentals
My New Certification
Data Scientist Professional
Tool oriented Data enthusiast looking to join a company harnessing data for a better future!
My Certifications
These are the industry credentials that I've earned.
Data Scientist
Professional
Other Certificates
IBM IBM Data Analyst
University of Michigan Python 3 Programming
Meta - Facebook Database Engineering
Coursera - University of Michigan Statistics w/Python
DataCamp Course Completion
Take a look at all the courses I've completed on DataCamp.
My Work Experience
Where I've interned and worked during my career.
SambaSafety | Mar 2018 - Mar 2022
Lead Technical Consultant
- Conferred with customers and engineers to assess customer application development for interfacing with in-house API and SDK products - Documented process & development paths related to customer integration projects and customer facing technical products (Ex. SSO) - Developed data and application migration strategies from legacy applications to new company technical products. - Identified ways to improve efficiency in operations and implemented process changes. - Triage and customer resolution support for related technical product raised issues.
Full Skope, LLC | Nov 2016 - Jan 2018
Salesforce Administrator & Developer
- Managed security settings including profiles, roles and sharing rules within the Salesforce platform. - Developed Custom UI pages using HTML5, CSS3 and JavaScript libraries in tandem with Skuid. - Triaged and created workflow rules, validation rules and process builder implementations to serve client raised requests. - Created test scripts and conducted unit testing of developed APEX code and customizations. - Utilized Salesforce Object Query Language (SOQL) for organizational reporting requests and dynamic dashboard generation.
Freelance | Sep 2015 - Mar 2016
Production Assistant
- Transported and set up production equipment onsite. - Rigged and mounted camera systems using industry-standard equipment. - Assisted in resolving issues during filming or post-production processes when needed.
ONELIVE | Aug 2014 - Sep 2015
E-Commerce Account Rep
- E-Commerce shop management for Global Merchandising Artists with Shopify & Magento - Artist site design and theme implementation consultation for artists website stores - Coordination with warehouse divisions for accurate supply metrics and store product availability - Report generation for client sales requests with data reporting tools made available w/Magento
LIN Media | May 2015 - Aug 2015
Assistant Account Manager
- Sweeps advertising campaign management tracking for LIN's local affiliated TV stations - Highlighted new products and company promotions during scheduled advertising sales calls - Entered customer transaction information into company databases.
Facebook | Feb 2013 - Feb 2014
Ads Billing Analyst
- Investigated and researched circumstances and background of raised customer concerns over delivery metrics for advertising campaigns. - TPS Ticket/Customer dispute resolution for unsettled advertising balances. - Assisted with month end closing reporting tasks such as account reconciliations, tickets closed, outstanding unsettled balance totals. - Template generation assistance for experienced customer issues on ads platform.
My Education
Take a look at my formal education
Bachelor's degree, Communication and Media Studies  · (August
The University of Texas at Austin | 2012