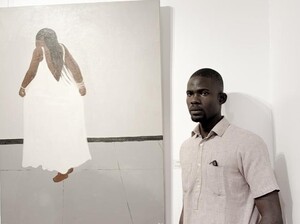 Data Analyst
Obafemi Awolowo University
My New Course
Introduction to Python
My New Project
Designing a Bank Marketing Database
My New Track
Data Engineer
My New Course
Introduction to Python
Champion of data integrity, ensuring accuracy in the age of information overload.
My Certifications
These are the industry credentials that I've earned.
Other Certificates
Microsoft Corporation Microsoft Certified: Azure Fundamentals
Chartered Institute of Bankers, Nigeria Data Analytics in Banking
Udemy Udemy Data Warehousing Fundamentals
Google Google Data Analytics
Forage Data Analytics Consulting Virtual Internship
DataCamp Course Completion
Take a look at all the courses I've completed on DataCamp.
My Work Experience
Where I've interned and worked during my career.
Polaris Bank Ltd. | Nov 2021 - Present
Team Lead, Customer Insights and Analytics
SurveyPlus | Dec 2020 - Dec 2021
Data Analyst
Built and maintained an automated data reporting and exploratory reports/ dashboards in R Shiny and Markdown, that iteratively produced insights and context in an ongoing national field exercise. Overhauled tedious processes by creating resolution fixes using Python, R and Google Apps Script. Create and deliver training to team members, sales teams, and lead regular stakeholder meetings, organize focus groups, and serve as liaison with functional stakeholders regarding program questions. Created interesting dashboards, that mined massive amounts of data from the field and survey participants to produce insights for survey sponsors. Managed and Co-ordinated a national-wide exercise to on-board at least 5,000 participants on a mobile application. Resolving technical issues with registered participants.
Salem Secondary School, Ota, Ogun State | Jan 2020 - Dec 2020
Teaching and Advice
Articulate and communicate basic - intermediate Computer Use to secondary school students. Managed and optimized computer/research laboratory, as well as utilize for record-keeping and preparing examinations. Scaling up basic competency in computing and programming, especially as regards application software(s)
Covens Lab | Jan 2020 - Oct 2020
Assistant (Data Analyst and Operations)
Provided technical and operational support to facilitators during monthly data science classes. Curated daily content and peculiar offerings on social media Monitored conversion metrics on contents distributed on Twitter & Google My Business. Intimated with training schools/platforms to stay updated on current techniques and data science innovation. Performed other duties as instructed.
Obafemi Awolowo University | Jun 2017 - Oct 2019
Research Assistant (Field work, Analysis & IT Support)
Compiled and cleaned primary data for analysis using software packages: SPSS & STATA software analytical tools as well as develop protypes and proof of concepts. Produced and submitted a comprehensive report on Family Planning among fecund female adults in Ilesa-west Built and maintained a data pipeline from ODK to MS Excel to create exploratory analysis on target features. that influenced Retirement Lifestyle among the aged in South-western Nigeria.
My Education
Take a look at my formal education
MSc in Business Administration
National Open University, Nigeria | 2024
BSc in DEMOGRAPHY AND SOCIAL STATISTICS
Obafemi Awolowo University | 2018
Senior Secondary School Certificate 
Nigerian Navy Secondary School | 2012