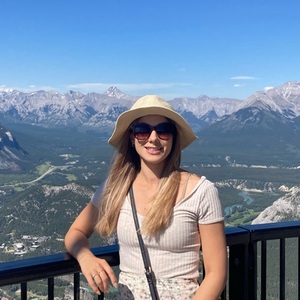 Danielle Harris
Data Analyst
Guy's and St Thomas' NHS Foundation Trust | London
DataCamp Course Completion
Take a look at all the courses I've completed on DataCamp.
My Work Experience
Where I've interned and worked during my career.
Guy's and St Thomas' NHS Foundation Trust | Nov 2021 - Present
Data Analyst
Imperial College London | Feb 2020 - Nov 2021
Postdoctoral Research Associate
University of Essex | Jan 2016 - Jan 2020
Researcher PHD Student
My PhD was funded by the £3.7m NERC project: 'Impacts of global warming in sentinel systems: from genes to ecosystems'. I was a part of the core field team, undertaking 7 fieldwork expeditions; Iceland (x3), Greenland, Svalbard (Norwary), Alaska and Kamchatka (Russia). Additionally, I helped undertake rigorous sampling of the mesocosm facility at Silwood Park, Imperial College London. All fieldwork involved sampling microbial, invertebrate and fish communities, in addition to biogeochemical cycling. Laboratory skills: DNA extractions, MiSeq sequencing preparation, PCR, RT-PCR, protozoan and bacterial isolation and culturing, chlorophyll extractions, gram staining, experimental design Field techniques: in situ chlorophyll-a quantification, surber sampling, kick sampling, biofilm scrapes, collection of fish gut content, push-pull tests, benthic chambers, decomposition bioassays, collection of samples for molecular analyses.
My Education
Take a look at my formal education
PhD, Biology
University of Essex | 2020
MSc Ecology Evolution and Conservation, Ecology
Imperial College London | 2015
Bachelor of Science (BSc), Marine and Freshwater Biology
The University of Hull | 2014