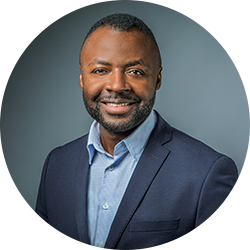 Senior Data Scientist
LMIS AG
My Certifications
These are the industry credentials that I've earned.
Other Certificates
Celonis EMS Technical Expert
DataCamp Course Completion
Take a look at all the courses I've completed on DataCamp.
My Work Experience
Where I've interned and worked during my career.
LMIS AG | Apr 2023 - Present
Data & AI Solution Architect
- Extraktion von Eventlogs aus IT-Systemen und Anbindung an Process Mining Software (Celonis) - Datenmodellierung mit dem Ziel, ein detailliertes Prozessmodell zu erstellen - Datenanalyse in Celonis und Python zur Identifikation von Prozessineffizienzen und deren Ursachen - Ableitung von Optimierungs-, Standardisierungs- und Automatisierungsmaßnahmen - Aufbereitung der Ergebnisse, Reporting und Präsentation - Zeitreihe Prognose with Machine learning - Process Mining, process automation - Automatisierung/ Action flows
LMIS AG | Oct 2022 - Apr 2023
Data analyst
- Process Mining: Purchase to pay, order to cash, inventory management, production planing - Machine learning: XGBoost, RandomForest, Keras - ARIMA/SARIMA/SARIMAX models
Leibniz Universität Hannover | Jun 2014 - Oct 2022
Akademischer Rat/ Mathematiker in Bereich Pflanzenbau/ Data Scientist
ILNumerics GmbH | Jan 2014 - May 2014
Software-Entwickler
Requirements analysis and design of the ILNumerics optimisation toolbox, literature research and comparison of numerical optimisation methods, implementation of the selected methods in C#/ILNumerics using professional software development methods: Test Driven Development, OO-Design, Versioning and Team Collaboration; software documentation; customer support; presentation of results to experts.
My Education
Take a look at my formal education
Dr. rer. nat., Mathematik
Freie Universität Berlin | 2013
Master's degree, Mathematik
Université de Yaoundé I | 2008
Postgraduate Degree, Angewandte Mathematik  · (Oktober 2005 - Dezember
Université de Douala | 2006
Bachelor's degree, Mathematik
Université de Douala | 2005