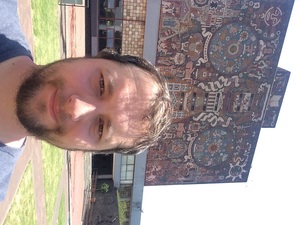 Research Associate
Work | Estonia
My Certifications
These are the industry credentials that I've earned.
DataCamp Course Completion
Take a look at all the courses I've completed on DataCamp.
My Work Experience
Where I've interned and worked during my career.
Pro Farm Technologies | Jan 2021 - Present
Trials Data Scientist
Data management and analysis. Creation and development of databases to curate trials data for further analysis concerning the development of biostimulant products using mainly SQL, R, and Python to generate insights on product performance and development.
Aardevo | Jan 2020 - Jan 2021
Trials Manager
Coordinate breeding trials and external counterseason nursery operations with partners in Europe for the diploid potato breeding programme.
Sirius Minerals Plc. | Jan 2019 - Jan 2020
Agricultural Data Scientist
Review and analyse field and laboratory data from worldwide crop trials for polyhalite (POLY4) as fertiliser by means of statistical methods in R and GenStat. Supported a multi-region effort to generate fertiliser demand maps for the Sales and Marketing team. Generate posters for scientific conferences.
Monsanto Company | Sep 2016 - Dec 2018
Technology Development Representative
In this role. I was the link between R&D and the commercial department for Monsanto Vegetables in Chile, more specifically for cucurbit crops. I gathered information about newly developed varieties by evaluating their agronomical adaptation to the local conditions. Also provided support to the regional sales teams. As a result of my trialling programme, varieties such as Exhedra (early watermelon), Yacare (squash), PS13067464 (squash), and Sun Blushed (cantaloupe) were released in the Chilean market.
Monsanto Company | Mar 2016 - Sep 2016
Project Manager
Lead the re-organization process of the Non-Commercial Supply Chain Area as a consultant. This area is in charge of supplying the experimental and pre- commercial vegetable varieties for trials across the EMEA region. This project was geared towards establishing a more efficient way of working, as well as to establish ground rules of service and both short and long term KPIs that effectively allow to measure the performance of the area. After the project finished, I stayed in the team to support the reestructuring process of the area.
Enza Zaden España | Apr 2015 - Aug 2015
MSc Internship
MSc internship project at the tomato breeding department of Enza Zaden Spain. Within this project, I carried out QTL mapping in R using the R/QTL package. This mapping effort was mostly aimed to traits such as fruit firmness, fruit shape, soluble solids content and fruit colour. I was also responsible for both phenotyping and statistical analysis.
Wageningen UR (University & Research centre) | Aug 2013 - Aug 2015
MSc Student
During my studies, and later in my thesis project, I focused on Statistics and Data Analysis, as well as in Molecular Biology and Genetics. This helped me to enhance my learning experience and to put it later into practice in my subsequent jobs and assignments.
Monsanto | Nov 2008 - Jul 2013
South America Sample Coordinator
I supported the Technology Development and R&D departments, coordinating experimental and pre-commercial vegetable seeds shipments bound to South America for commercial variety development purposes, successfully establishing this new role in the South American organization. In this role, I was also the SAP R/3 key user for the Supply Chain department. I reported system bugs as well as testing for new sap transactions and SAP BI reports. I also participated in implementation projects at the Americas level. I provided support to the Manufacturing department by monitoring changes on phytosanitary regulations on every country in South America, assisting production planning and logistic processes. ISO 9001:2008 certified internal auditor and technician.
Chiquita | Jan 2008 - Apr 2008
Intern - Quality Control Inspector
I coordinated fresh fruit shipments for supermarket chains in the United States and Canada from the Port of Wilmington, Delaware. I also inspected arrivals of Chilean fresh fruit to the aforementioned port in order to evaluate fruit quality and postharvest condition.
Inglobo Chile | Jan 2007 - Mar 2007
Quality Control Inspector (Seasonal)
Field and packing house quality control inspection on table grapes for export to the United States, United Kingdom and Europe from Metropolitan Region, Chile evaluating quality and condition.
My Education
Take a look at my formal education
Master's Degree, Plant Breeding and Genetic Resources
Wageningen University | 2015
Agronomy 
Universidad Mayor | 2008