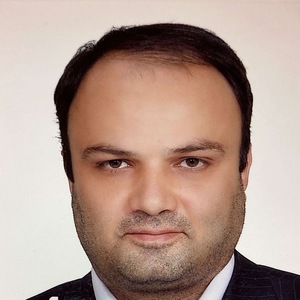 Associate Data Consultant
Redkite | London, United Kingdom
My New Certification
Data Analyst Professional
My New Certification
Data Analyst Associate
My New Course
Introduction to Python
My New Certification
Data Analyst Professional
Insights sculptor, shaping raw information into actionable intelligence.
My Work
Take a look at my latest work.
My Certifications
These are the industry credentials that I've earned.
Other Certificates
FreeCodeCamp.org Responsive Web Design
LinkedIn Microsoft Power BI Skill Assessment badge
Microsoft Microsoft Certified: Power Platform Fundamentals
Generation Data Analytics Program
DataCamp Data Analyst Associate
DataCamp Professional Data Analyst
Microsoft Microsoft Certified: Power BI Data Analyst Associate
Databricks Lakehouse Fundamentals
DataCamp Course Completion
Take a look at all the courses I've completed on DataCamp.
My Work Experience
Where I've interned and worked during my career.
Redkite | Dec 2022 - Present
Associate Data Consultant (Data Analyst & BI Developer)
I accomplished a series of data consulting activities to develop and deliver solutions to improve the efficiency and performance of a multinational FTSE 100 client. - Wire-framed and designed two different dashboards, used Databricks SQL to write queries, manipulated internal and external datasets, and joined tables to get insights. - Visualised data and build reports and dashboards in Power BI. - Worked closely with end users to test developments and ensure needs were met. - Conducted BI discovery activities such as persona development, wire- framing and prototyping. - Developed semantic data models (via Power Query and DAX), optimised for the end-user experience. - Utilised GIT for version control of all deliverables - Worked in agile teams following Scrum principles and Azure DevOps to manage backlogs. - Implemented Data Governance documentation by creating Alation Catalogues.
Generation UK & Ireland | Aug 2022 - Oct 2022
Data Analytics training programme (Excel, SQL, Python, Power BI)
I achieved a series of training activities and teamwork with real-world datasets like: - Experienced in exploring databases using relevant functions of Python language. - Created formulas and pivot tables, analysed data and visualised it using relevant Excel charting tools. - Queried SQL Server Management Studio against SQL database, modelled data, created and modified SQL objects, views, tables and normalised data. - Gained some significantly soft skills throughout the course by using teamwork skills by leading the team to success by sharing the projects between team members. - Improved other skills like growth mindset, persistence, and attention to detail.
WORLD BUSINESS LIMITED | Dec 2013 - Aug 2022
Business Data Analyst
Oversaw a diverse array of Marketing, Business Analyses for an e-commerce and retail company with integrity and transparency. - Analysed sales trends, compared price trends, found the most suitable strategy, eliminated unprofitable products, changed the pricing strategy, and minimised costs through in-depth scrutiny of all achievements against the forecast. - Collaborated with external stakeholders, investigated their needs and applied their feedback which improved business processes and sales by 25% in the first year and expanded the sales market to other European countries. - Guided the newly established company to profit within the first two years. Undertook root cause analysis, gathered intelligence by studying the market, understood customers' needs, analysed the competition, and tested to maximise profit.
HOUNSLOW COMMUNITY ASSOCIATION | Apr 2011 - Nov 2017
Volunteer business analyst and financial advisor / Board Member
Guided Board meetings and the development of initiatives from concept to completion by addressing strategic and financial goals. I created and implemented a business plan, meeting quality standards with completed documentation. - Initially started as a volunteer and then presented my analytical and facilitation skills within the first two years. I became a board member and influenced decisions through my analysis and commercial sense. - Collaborated with clients, consultants and outside organizations to establish technical specifications and confirmed and secured statutory clearances and problem resolution/ troubleshooting. - Developed user requirements and researched cases to support quality assurance. Analyzed data and developed workflows and processes supporting key business outcomes defined by the board. This resulted in cost reduction to cover decreased government support.
My Education
Take a look at my formal education
Executive MBA in Business Analytics / Finance
Hult International Business School | 2020
Master's degree - Chemical Engineering 
Sharif University of Technology | 1993
Bachelor's degree - Chemical Engineering 
Amirkabir University of Technology | 1990