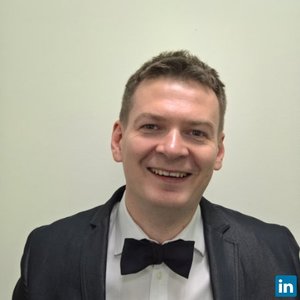 Project/Program Manager
UW | Seattle, USA
My New Certification
Data Scientist Professional
My New Course
Introduction to Python
My New Project
Dr. Semmelweis and the Discovery of Handwashing
My New Certification
Data Scientist Professional
Insights conductor, orchestrating a symphony of knowledge from data streams.
My Certifications
These are the industry credentials that I've earned.
Data Scientist
Professional
DataCamp Course Completion
Take a look at all the courses I've completed on DataCamp.
My Work Experience
Where I've interned and worked during my career.
University of Washington | Feb 2020 - Present
Program Financial Analyst
Supported annual Budget planning, Monthly business reporting, supported System Integration including test and development. Led change management across multiple teams to ensure adoption, make reporting impactful, reliable, and timely. Key Accomplishments: • Created daily reports on Python with SQL-queries for data gathering; automated delivery of reports via email to the leadership team. • Improved monthly reporting quality and speed by leveraging SQL and Python, bringing time to build reports down from 5 days to 4 hours. • Created rolling Forecast model for the next 6 months.
Robert Half | Apr 2018 - Feb 2020
Consultant
- Amazon: Analyzed complex data sets, identified problems and implemented solutions to bring efficacies to AR process. Identified and implemented process improvements in a data driven manner. Reconciled customer AR accounts Key Accomplishments: • Created reconciliation template on Power Query and Python, helping bring company's unapplied AR balance down by more than $10M. - Food Production Company: Supported Sales and Finance leadership with timely analytics on trade spending across customers, channels, and type of program through a comprehensive, end to end trade promotion management process, supported external auditors on customer audits. Managed customer trade spending by implementing and overseeing control framework to ensure adherence to all company policies and procedures. Oversaw monthly trade forecast modeling and reconciliations. Reviewed trade & non-trade journal entries, account reconciliations, and financial summaries as part of the monthly close process. Managed trade system, its implementation and on-going maintenance. Key Accomplishments: • Designed and developed deduction and promotion dashboards for Sales and Finance leadership on Power BI and SharePoint. • Created and maintained on SharePoint comprehensive training and FAQ documents tailored for each group involved in the trade promotion process. • Improved internal control issues within the trade process to ensure proper controls and segregation of duties are in place. • Designed a new reconciliation and control procedures, helping bring company's AR down from $9M to $3M.
State Atomic Energy Corporation "Rosatom" | Sep 2014 - Aug 2017
Head of Corporate Reporting
Led development of a unified data and analytics strategy, creation of a data governance framework, Business Requirement Documents (BRDs) for providing a scope of work for technical teams. Drove collaboration between departments to use relevant data for processes optimization. Built data- informed culture through the expanded use of Unified Data Warehouse system and transitioning to digital data collection and reporting practices across the company.   Key Accomplishments: • Led a cross-functional team to drive evolution of the corporate reporting system. I was directly responsible for design and implementation of improved framework; organized and managed teamwork. As a result, eliminated duplicate activities, defined single information source, delivered bottom line savings of 30%. • Managed the project of developing dashboards for CEO and Board of Directors. Designed, defined and socialized policy of data gathering for the dashboards. Drove agile process of continuous dashboards quality improvement and data health checks. • Led financial and operational data mapping, connecting more than 50 IT- sources from 200 subsidiaries to the corporate Data Warehouse (built on SAP BW). Developed Ad-hoc Reporting and Analysis Guidelines based on BW-data to support business operational, financial and strategic decisions. This drove improved quality of reports, reduced time to build standard reports by 25%. • Participated in development of Nuclear total cost management (TCM) for projects worth $5-7 Bil. each, designed and defined conceptual framework of activity based costing in construction for Nuclear TCM.
Tenex | Mar 2014 - Jan 2015
Audit Committee Chair
Assessed design and operating effectives for controls in scope for SOX and other legal compliance processes in place. Audited financial statements for the periods ends 2013 and 2014, recommending changes in the control area.
State Atomic Energy Corporation "Rosatom" | Sep 2009 - Sep 2014
Counselor to the Department of Accountancy
Unified and developed accounting policies and standards for more than 300 subsidiaries. Reviewed accounting procedures and contributed ideas and innovations for improvements to budgets, forecast, costs, and other areas. Prepared Business Requirement Documents (BRDs) to define scope of work for a technical team. Key Accomplishments: • Led process to re-design and re-define corporate standards for accounting process to apply in ERP-system (SAP ERP), evaluated process design and operating effectiveness. This helped reduce time of a monthly close from 20 to 10 workings day. • Executed Quality control by designing policies, procedures and protocols for IFRS-conversion and developing Consolidated Financial Statements Standard under IFRS. • Defined variances between corporate accounting policy under IFRS and accounting policies under the national GAAP of international subsidiaries, recommended changes in single accounting policies to eliminate this gaps, designed and defined procedures to convert reports into IFRS. • Designed and defined accounting policies and procedures for derivatives, widely discussed and acclaimed by the professional community. • Designed and defined accounting policies and procedures for Contingent liabilities of spent nuclear fuel and nuclear waste, decontamination of nuclear plant. • Designed and defined Unified charter of accountants for more than 300 subsidiaries. • Designed financial statements templates (including footnotes disclosure templates), developed and defined Reporting guidance (including a footnotes disclosure check list). • Recognized as a corporate talent pool member.
BDO group in Russia | Nov 2005 - Aug 2009
Senior manager, Finance Management and Controlling Department
Managed the overall performance of a team of 30 professionals onsite general contractors with average budgets of $1-2 M. In this role, I was responsible for supporting workload management, prioritizing tasks, identifying progress, risks (roadblocks) and actions required, facilitating feedback between client and employees. Performed quality control procedures. Coached projects teams and clients' employees. Key Accomplishments: • Designed and defined conceptual framework of setting Key performance indicators for Gazprom, developed mathematical model for baselining and calculating KPIs, BRD defining scope of work for a technical team. • Designed and defined budget and forecast templates for Gazprom, budgeting policies and procedures, BRD for SAP installation and customizing. • Developed accounting policies, standards and SAP R3's BRD for Federal Grid Company of Unified Energy System. • Designed and defined managerial accounting standards for Rosneft.
JSC Stroyneft Centre for Project Management | Aug 2003 - Nov 2005
Head of Internal Auditing Department, deputy head of Control and Auditing Service
AKG "Razvitie Bissnes System" ZAO | Apr 2001 - Aug 2003
Senior consultant, International Accounting Standards Department
Consulted for NK Yukos department. Managed project on Accounting systems transition to International Accounting Standards for RINCO Group (crude oil industry), audited for industrial and commercial companies.
Kirill and Mefody Ltd. | Nov 1998 - Sep 2000
Chief accountant
Managed a broad range of accounting, finance and administrative services. These services included functional areas such as budget, forecast and fiscal administration, general accounting management, risk management, as well as quarterly finance reporting and taxation. Reduced costs by 35% by implementing new package of our IT-products and by changing Internet services supplier, increased revenue by 50% annually by decreasing price in 5 times.
United Campaigns Inc. | Oct 1997 - Nov 1998
Accountant Deputy-in-Chief
Prepared journal entries and account reconciliations for accuracy and compliance with company policies and applicable accounting principles (RAR, US-GAAP, IFRS).
My Education
Take a look at my formal education
training course in ISO9000:2000 Series Auditor/Lead Auditor
Bureau Veritas (Professional Certification) | 2005
Competed a preparatory programs for the CPA (Certified Public Accountant)
Hock Accountancy Training | 2003
PhD in Economics, Accounting and Finance
Finance University under the Government of the Russian Federation | 2002
Accounting and Audit
Universität Potsdam | 2001
Master Degree in Economics, Accounting and Finance
Finance University under the Government of the Russian Federation | 1998
About Me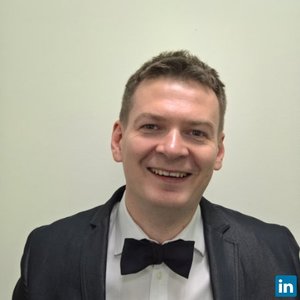 Proactive and passionate about driving new processes and improvements to achieve business goals, increase productivity & efficiency. Proficient in extracting financial data from various reporting systems and suggesting key operational changes.