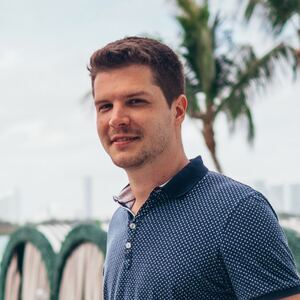 Dieter De Mesmaeker
CTO @
DataCamp
My New Course
Introduction to Python
My New Project
Introduction to DataCamp Projects
My New Track
Python Fundamentals
My New Course
Introduction to Python
Quantitative architect, building solid foundations of insights with data.
DataCamp Course Completion
Take a look at all the courses I've completed on DataCamp.
My Work Experience
Where I've interned and worked during my career.
Techstars | Jan 2015 - Jan 2015
Participant
http://www.techstars.com/program/locations/nyc/
Start-Up Chile | Nov 2013 - May 2014
Paticipant
DataCamp | Jan 2013 - Present
Co-Founder & CTO
No matter where you are in your career or what field you work in, you'll need to understand the language of data. DataCamp is an online data science learning platform that helps individuals and organizations build their necessary data skills. Learners stay engaged through hands-on learning, which means our course completion rates significantly exceed those of traditional online courses. We are constantly expanding our curriculum to keep up with the latest technology trends and to provide the best learning experience for all skill levels in Data Science, Machine Learning, AI, Business Intelligence Tools, Data Engineering, Data Literacy and more. Equip individual teams or your entire company with an online learning program scaled to your data training needs. It's easy to implement and manage for teams of any size, with advanced analytics and insights, skill assessments, custom learning paths, and seamless SSO and LMS integrations.
My Education
Take a look at my formal education
General Management 
Vlerick Business School | 2013
Master in Industrial Sciences - Electronics ICT, Internet Computing
Groep T - Internationale Hogeschool Leuven | 2012