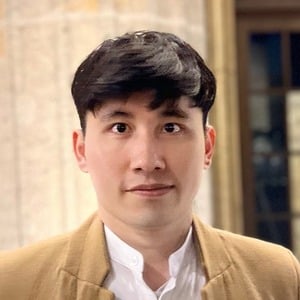 Dinh Khanh Tran
Business & Technology Integration Architecture Analyst
Accenture
My Certifications
These are the industry credentials that I've earned.
Other Certificates
Google Google Data Analytics Professional Certificate
DataCamp Course Completion
Take a look at all the courses I've completed on DataCamp.
My Work Experience
Where I've interned and worked during my career.
Accenture | Jun 2022 - Present
Business & Technology Integration Architecture Analyst
* Preparation of business analysis, functional designs, logical models, technical designs * Participating on workshops with client's stakeholders in order to validate business requirements & functional specifications * Leverage data analysis skills to analyze business areas, understand source systems' data and map them to DWH data model * Working closely with subject matter experts & technical team, to ensure the design meets the business requirements * Communicating with client DWH team members (architects, data modelers, designers, developers) * Supporting developers during development phase (both onsite and offsite), validating solution on development environment * Preparing system and integration test cases based on the functional and technical documentation and executing them * Supporting business users with user acceptance testing if needed
Prague Attorneys | Nov 2017 - May 2022
Consultant and Interpreter
* Meeting and interviewing clients * Drafting documents, letters and contracts * Overseeing clients' contracts * Providing commercially sensible and cost-effective legal advice to all clients - Acting on behalf of clients in disputes, if necessary. * Coordinating and training Vietnamese speaking team
South East Asia liaison | Dec 2014 - Sep 2017
Intercultural Mediator
* Acting as an intermediate between refugees/migrants and the society * Tackling cultural and language barriers and fosters inclusion and the development of a culture of openness. * Providing Interpretation to refugees/migrants when dealing with authorities - Dealing with beneficiaries and assists them to deal with the complexities of social citizenship * Providing information on different sets of value, orientations to life, beliefs, assumptions and socio-cultural conventions by clarifying culture-specific expressions and concepts that might give rise to misunderstanding.
Orbium Solutions | Oct 2012 - Oct 2014
Financial Advisor
* Collaborating with senior managers to set credit policies, credit lines, procedures, and standards. * Interviewing loan applicants to provide and obtain information. * Informing clients of available loans and credit options, as well as the terms of service. * Obtaining and reviewing financial information, including credit histories and financial statements. * Negotiating payment arrangements with delinquent loan clients. * Keeping up to date with relevant financial regulations, such as lender requirements.
My Education
Take a look at my formal education
Master Study in Financial Engineering
Prague University of Economics and Business | 2019
Minor Master Specialization in Quantitative Analysis
Prague University of Economics and Business | 2018
Bachelor's degree, Banking and Insurance
Prague University of Economics and Business | 2016