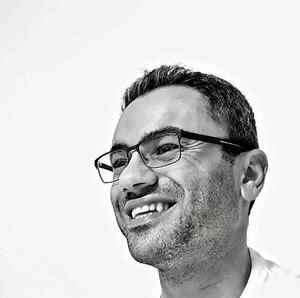 Andrew Caruana
Operations Manager
Navalworks - University of Essex | Malta
My New Course
Introduction to Python
My New Project
Introduction to DataCamp Projects
My New Workspace
Investigating Netflix Movies and Guest Stars in The Office
My New Course
Introduction to Python
Data wizard, conjuring insights from the depths of complex datasets.
My Certifications
These are the industry credentials that I've earned.
Other Certificates
Rochester Institute of Technology Project Management Life Cycle
Rochester Institute of Technology Best Practices for Project Management Success
Aveta Business Institute Six Sigma Certification - Green Belt
DataCamp Course Completion
Take a look at all the courses I've completed on DataCamp.
My Work Experience
Where I've interned and worked during my career.
Navalworks | Nov 2019 - Present
Operations Manager
Kyoto - Japanese Bakery | Jul 2016 - Present
Cafeteria Manager - Owner
The Xara Palace | Apr 2016 - Jul 2016
Commis Pastry Chef
sketch London | Dec 2015 - Mar 2016
Commis Pastry Chef
Pretty Sweet | Nov 2015 - Nov 2015
Commis Pastry Chef
Marcus Wareing Restaurants | Apr 2015 - Nov 2015
Commis Pastry Chef
Fish and Fish Ltd | Sep 2006 - Dec 2014
Accounts and Payroll Clerk
My Education
Take a look at my formal education
PG Cert in Data Science
University of Essex | 2024
Post Graduate Award in Logical Thinking and Programming in Python, Artificial Intelligence
Idea Academy | 2021
Diploma of Education in Business Administration and Management
Idea Academy | 2021
Post Graduate Award in AI and Professional Ethics, Artificial Intelligence
Idea Academy | 2021
Award in Introduction to Business Law - The Maltese Legal Context
21 Academy | 2021
Post-Graduate Award in Intro to AI and Data Science, Aritificial Intelligence
Idea Academy | 2021
Diploma in Patisserie
Cordon Bleu - London | 2015
Professional Certificate - Part 1 in Accounts
ACCA | 2007
International Diploma in Computer Studies
NCC Education | 2005