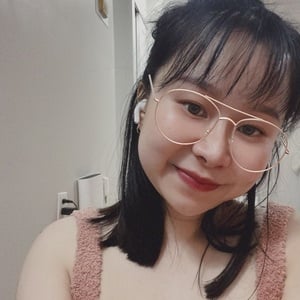 Duyen Nguyen
Stu
Carleton University | Canada
My Certifications
These are the industry credentials that I've earned.
Other Certificates
Coursera Google Data Analytics Professional Certificate
Coursera Data Analysis and Visualization Foundations Specialization
DataCamp Course Completion
Take a look at all the courses I've completed on DataCamp.
My Work Experience
Where I've interned and worked during my career.
Appen | Jun 2022 - Present
Independent Contractor
A.P. Moller - Maersk | Mar 2018 - Nov 2018
Customer Services Agent
- Completed SF (Shipment Facilitation) task of end-to-end shipment process independently under the criteria of Booking, Documentation, Shipment Reconciliation, Import, and other ad-hoc duties. - Closely followed up with Global Service Centers (GSC) to ensure order handling and documentation. - Provided follow-up with customers on particular cargo detail submission, documentation improvement, longstanding and upselling. - Interacted with multiple stakeholders proactively – internal department and external vendor, increasing the efficiency of vessel uptake with cost-focus and problem resolution. Identified and analyzed root causes as well as means of preventing occurrences. - Provided information and resolution from an overall aspect in line with company standard process and outside needs such as legal requirements, booking/documentation requirements, and customs restrictions to the TOUCH team to support customer issue resolution.
EY | Dec 2017 - Mar 2018
Tax Consultant
In this position, my main tasks were: - Tax accounting: Supported quarterly and annual tax provision calculations, validated tax balance sheet accounts and implemented new accounting standards (if any). - Tax function performance: Improved operating strategy and organization design, tax process and controls, and data and systems effectiveness. - Tax risk: Identified and prioritized vital risks and assisted with controls monitoring and remediation. - Integrated customers' agenda into their business strategy and improved clients' business in the evolving global economy.
Representative Office SOCADEC S.A (Touton Group) | Nov 2016 - Mar 2017
Trading Assistant Trainee
- Made purchases and sales contracts. - Issued addendums, amendments and fixation confirmations related to contracts. - Provided weekly price list to clients. - Issued shipping instructions (FOB) to exporters. - Issued delivery instructions (FDW) to exporters. - Made shipping advice to buyers. - Analyzed samples and cup tests. - Updated position with physical analysis results.
My Education
Take a look at my formal education
Francisation
Cégep du Vieux Montréal - Formation continue et aux entreprises | 2021
Bachelor's degree, International Business
Hoa Sen University (Not for Profit) | 2017
Summer French courses
University of Geneva | 2016
Bachelor's degree (Exchange Program), International Business
Dhurakij Pundit University | 2016