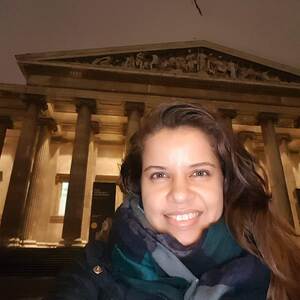 Edneide Ramalho
Data Scientist
AMARO | Brazil
My New Course
Introduction to Python
My New Project
Visualizing COVID-19
My New Track
Shiny Fundamentals
My New Course
Introduction to Python
Passionate problem-solver, leveraging data to drive impactful solutions.
DataCamp Course Completion
Take a look at all the courses I've completed on DataCamp.
My Work Experience
Where I've interned and worked during my career.
AMARO | Jun 2022 - Present
Data Scientist
LIKA Laboratório de Imunopatologia Keizo Asami | Aug 2019 - Jun 2022
Postdoctoral Researcher
- Análises Estatísticas e Espaciais - Modelagem Epidemiológica Aplicada à propagação de doenças infecciosas - Resposta de Emergência à COVID-19 junto ao Instituto para Redução de Riscos e Desastres de Pernambuco (IRRD-PE)
Stat-Tech | Aug 2021 - Aug 2021
Curso de Introdução à Estatística com R
Ministrei o curso online de Introdução à Estatística com uso do software R. O curso teve duração de 12 horas. Os conteúdos abordados foram desde de primeiros comandos no R até testes de hipóteses, passando pelos principais testes: teste de normalidade, teste t, ANOVA, testes não paramétricos, entre outros.
Centro Universitário Brasileiro | Aug 2019 - Aug 2020
Professor
Professora de Bioestatística
Universitat Politècnica de Catalunya | Jan 2017 - Aug 2018
Doctoral Researcher
Estágio doutoral sob orientação do Prof. Dr. Daniel López Codina. Neste estágio, trabalhei com modelagem epidemiológica-computacional aplicada à Doença de Chagas.
My Education
Take a look at my formal education
Doutorado, Biometria e Estatística Aplicada
Universidade Federal Rural de Pernambuco | 2019
Doutorado Sanduíche, Modelagem Epidemiológica  · (setembro de
Universitat Politècnica de Catalunya | 2018
Mestrado, Biometria e Estatística Aplicada
Universidade Federal Rural de Pernambuco | 2015
Licenciatura em Física 
Universidade Federal Rural de Pernambuco | 2013