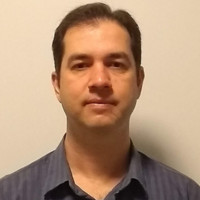 Engineer
Klabin | Brazil
My Certifications
These are the industry credentials that I've earned.
Professional Data
Scientist
Other Certificates
Deeplearning.AI Natural Language Processing Specialization
Deeplearning.AI TensorFlow Developer Specialization
Deeplearning.AI Deep Learning Specialization
DataCamp Course Completion
Take a look at all the courses I've completed on DataCamp.
My Work Experience
Where I've interned and worked during my career.
Spark Oratória | Feb 2022 - Present
Company Owner
Mestrado Profissional em Engenharia de Produção (MePEP/UNESP) | Aug 2020 - Present
Invited Professor
Universidade Estadual Paulista Júlio de Mesquita Filho | Aug 2016 - Jan 2022
Assistant Professor
Universidade Estadual Paulista Júlio de Mesquita Filho | Sep 2018 - Aug 2020
Vice Head of Department (Industrial Engineering)
Facens | Faculdade de Engenharia de Sorocaba | Mar 2015 - Jul 2016
Head of Departament (Engineering Common Core)
Facens | Faculdade de Engenharia de Sorocaba | Aug 2014 - Jul 2016
College Professor
Texas Tech University | Sep 2009 - May 2014
Research Assistant
High school level | Aug 2006 - Dec 2008
Math Teacher
Pilkington | Jul 2005 - May 2006
Production Manager
Pilkington | Jan 2005 - Jun 2005
Process Engineer
Pilkington | Sep 2003 - Dec 2004
Process Engineer
Pilkington | Jan 2003 - Aug 2003
Trainee Engineer
Itaú Unibanco | Feb 2002 - Aug 2002
Intern
My Education
Take a look at my formal education
Doctor of Philosophy in Operations Research
Texas Tech University | 2014
Master of Science in Mathematics
Texas Tech University | 2012
Master of Science in Industrial Engineering
Instituto Tecnológico de Aeronáutica - ITA | 2009
Bachelor of Science in Civil Engineering
Instituto Tecnológico de Aeronáutica - ITA | 2002
Exchange program 
Miami Palmetto Senior High School | 1996