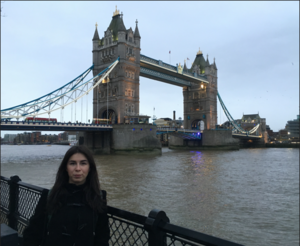 Elif Hande Bukum
Data Analyst
Bukum Consultancy Ltd
DataCamp Course Completion
Take a look at all the courses I've completed on DataCamp.
My Work Experience
Where I've interned and worked during my career.
Self-employed | Sep 2021 - Present
Data Analyst (Unpaid)
• Analyzing and preparing dashboards using Excel and R. • Data manipulation and visualisation using R packages.
Bukum Consultancy Ltd | Sep 2020 - Jun 2022
Quantity Surveyor
• Automation of project budget estimation using Excel spreadsheets.
VIA Engineering and Consultancy | Oct 2016 - Jun 2018
Civil Engineer
• Analysis of meteorologic data to predict weather conditions (factors in dam size). • Validation of meteorologic and geodesical data.
Energy-Water Engineering and Consultancy | Oct 2012 - Jun 2016
Civil Engineer
• Trend analysis for temperature, evaporation, precipitation, and flow in a river. • Flood forecast using data from meteorology and hydrometry stations. • Conducted statistical analyses using environmental data in decision making on the size of a dam to be desinged.
My Education
Take a look at my formal education
Bachelor of Applied Science - BASc, Civil Engineering
Gazi University | 2017