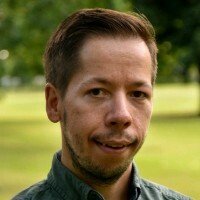 Emanuel Raptis
Statistician
Region Stockholm | Stockholm
My New Course
Introduction to Python
My New Project
Introduction to DataCamp Projects
My New Track
Data Scientist
My New Course
Introduction to Python
Insights conductor, orchestrating a symphony of knowledge from data streams.
My Work
Take a look at my latest work.
DataCamp Course Completion
Take a look at all the courses I've completed on DataCamp.
My Work Experience
Where I've interned and worked during my career.
Region Stockholm | Aug 2022 - Present
Statistician
Statistician and data strategist with focus on regional development transforming the organization to become more data informed. The role includes developing and implementing a data strategy and governance framework, sourcing relevant data and statistics, building data pipelines and automated processes, as well as visualization, reporting and open data. Main data stack used in this role: R & RMarkdown, Python, Tableau and SQL
RKA - Rådet för främjande av kommunala analyser | Jan 2022 - Present
Member of Expert Council
The expert coucil forms a counseling body in matters concerning development of the Kolada database, focusing on visualization, functionality, open data and APIs. The members of the council are elected annually.
Region Örebro län | Sep 2020 - Aug 2022
Analyst
Analyst within regional development. In my role I combine data science and data analytics to generate knowledge that supports the organization in the fullfillment of its regional development strategy. This implies performing advanced analytics as well as successfully visualizing, sharing and communicating insights to a range of stakeholders including top management. The role also involves setting up and executing processes for monitoring and evaluation of development projects funded by national, EU, and organizational grants.
Karlstads kommun | Oct 2019 - Sep 2020
Controller
Controller with focus on developing and implementing an organization wide analytics, monitoring and evaluation framework based on results-based management (RBM) and the logical framework approach (LFA). The position also implied developing and administering the organization's business intelligence platform Qlik Sense. I received instructor led training by Qlik in the course "Qlik Sense: Deploy and Administer".
My Education
Take a look at my formal education
Master's Degree, Communication for Development
Malmö University | 2018
Master's Degree, International Development and Management
Lund University | 2015
Bachelor's Degree, International Economics and Finance
Jönköping International Business School | 2011