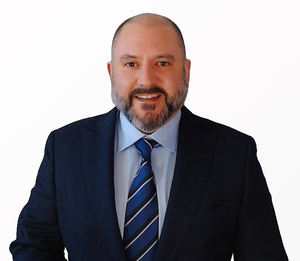 Big Ideas
Uplyft | Edmonton
My Certifications
These are the industry credentials that I've earned.
DataCamp Course Completion
Take a look at all the courses I've completed on DataCamp.
My Work Experience
Where I've interned and worked during my career.
Wild Rose College | Oct 2021 - Jan 2023
Tech Manager
Managed and built a new website theme that spanned both ecommerce and courseware components. Provided technical oversight for landing pages, lead magnets, course launches, and email marketing. Delivered technical support to all departments. Designed and built an ActiveCampaign email automation solution that integrates with WooCommerce and LearnDash. Liaised with contractors and vendors for IT support. Worked with the Marketing and Communications teams on marketing systems, defining roles and responsibilities. Consulted on IT budget.
Uplyft | Mar 2015 - Dec 2022
Founder
I love building elegant and functional websites. And while nothing beats the thrill of designing and building a fresh, new website, with millions of businesses already operating a website, there are many that struggle with an out-of-date or broken website. In the very near future, mobile-optimized websites and apps will be given preference by search engines and typical internet users, who increasingly access and consume content on mobile devices. I launched Uplyft to address a growing problem that many small businesses face - they have no professional support to manage their website and online presence. The stack of technologies required to build a sales funnel or drive traffic to your website from Social Media networks and email campaigns has evolved and matured considerably. I've spent years working with businesses and they often don't have the training or resources to maintain a modern website or continuously generate leads with it. At the same time, the IT industry is rapidly moving towards adopting the "software-as-a-service" model, which includes websites. That's good news because there are viable options for businesses that want to outsource portions or all of their online presence to a service provider. If you already have a website, Uplyft provides Maintenance Packages to ensure that its core architecture is secure, optimized, and regularly backed-up. Protect your investment with real-time security. For those businesses that intend to launch a new website, we provide a number of options based on budget. For businesses working with a small budget, we can build a Squarespace or Wix website and get laser sharp on refining your brand and content strategy. For businesses that want to build a premium experience for their customers, we have a team of professionals ready to work their magic. * Schedule your strategy session here: https://www.uplyft.ca/schedule- appointment/
Farm on Wheels | Oct 2015 - Apr 2016
Project Lead
The Farm on Wheels project is an initiative by Prairie Urban Farm to reconnect children with food and how to grow food. We're converting a 40-foot shipping container into part farm, part teaching centre so that we can take an entire farm to schools around Edmonton. We're currently building our community and raising funds to make the Farm on Wheels a reality. Learn more: https://igg.me/at/farm-on-wheels
Eco Evolver | Feb 2010 - Jan 2015
Founder
Hydroponic and vertical food systems for residential and commercial customers. Education and training for growing food year-round.
University of Alberta | Jan 2006 - Jan 2009
Graduate Teaching Assistant
Graduate teaching assistant, providing teaching assistance in wide range of undergraduate and graduate courses in psychology and research design.
Axia Net Media Inc. | Jan 2001 - Jan 2003
Technical Lead
Design and build web-based applications utilizing best practices as well as cutting edge technologies to build elegant and usable software that promotes intuitive and effective experiences.
My Education
Take a look at my formal education
Master of Science in Psycholinguistics
University of Alberta | 2009
BA (Hon), Psychology
University of Alberta | 2006
Computer Systems Technologies, Computer Technology/Computer Systems Technology
Northern Alberta Institute of Technology | 1996