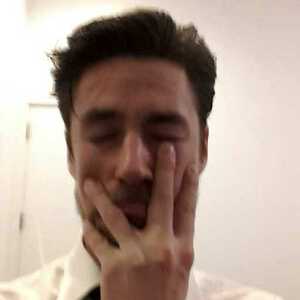 Erno Pyykko
Information Systems Engineer
Momentive | Netherlands
My New Course
Introduction to Python
My New Project
The GitHub History of the Scala Language
My New Course
Introduction to Python
Mindful analyst, decoding patterns to unravel the big picture.
My Work
Take a look at my latest work.
My Certifications
These are the industry credentials that I've earned.
Other Certificates
Salesforce Salesforce Certified Administrator (SCA)
DataCamp Course Completion
Take a look at all the courses I've completed on DataCamp.
My Work Experience
Where I've interned and worked during my career.
Momentive-AI | Jan 2020 - Present
Information Systems Engineer
Usabilla | Jun 2017 - Jan 2020
Sales and Marketing Operations Analyst
Aktive International | Nov 2016 - May 2017
Pre-Sales Specialist
Offering companies outsourced sales services. Sales pipeline building and lead qualification. Market research and opportunity analysis. Marketing automation. New business.
Savision | Feb 2016 - Sep 2016
Regional Sales Manager
Region Finland, Russia and Eastern Europe. Generating leads and opportunities utilizing social selling, Linkedin research, cold calling and hosting product demos. (CIO and IT Management) Managing leads and opportunities throughout the whole sales cycle. Consulting IT organizations during the sales cycle how to mature their IT operations. Working with Account Management, Partners and Resellers to help close opportunities within my region.
N-able Technologies | May 2014 - Sep 2015
Channel Sales Specialist
Oracle | Mar 2013 - Apr 2014
Demand Generation Lead
Campaign approval, resourcing and reporting internally. External campaign budget tracking. Return on investment analysis. Lead process analysis and management over sales, inside sales and field sales. Demand generation analysis and presentation to sales management.
IBM Global Services | May 2010 - Mar 2013
IBM Project Manager
Transformation of identity and access management for the Ireland Delivery Center. Analysis of user identities, transformation of the user identities to a new solution, tracking and evaluating cost savings with new solution. Transitioning Service Desk, or Help Desk services from either client "in house" IT or third party supplier to IBM Managed Service Delivery Center. Working in Request for Proposal stage gathering client business requirements, documenting business and service management processes to feed into the solution. Working with Technical Solution Managers to put together a Service Management tooling and Service Desk solution with cost based on client requirements.
IBM Global Services | Sep 2008 - May 2010
Service Lead
Desk for Finnish customers. (22FTE) Supporting Team Lead with improving cost of service. New business generation through incident and problem management for the Service Desk. Acted as a resource for the Project Management team on service transition and transformation projects. Managing compliance in relation to agreed support processes and service quality. Superuser for Request Management (IBM Tivoli Service Management), and Avaya telephony system. Generating reports to recurring issues, progress on problem resolution and raising change requests to Service Management. SLA reporting for Service Management on infrastructure and service up and down times. Root cause analysis on SLA breaches.
IBM Global Services | Aug 2006 - Sep 2008
Service Desk Team Lead
Responsible for a team of 22 Service Desk Agents. Covering 70+ Nordic customers. Reporting cost of service to Operations Manager and building action plans to improve cost of service. Daily management of incoming web, e-mail, and phone requests. (Circa 30,000 requests monthly) Education and coaching of Service Desk Agents. Individual performance reviews done on a monthly basis with Service Desk Agents. Controlling the quality of support processes, through assessing completeness of data gathered on requests and incidents.
Gigantti Oy | Dec 2001 - Apr 2005
Sales Representative
Sales for electronic goods. Focus on telecommunications and personal computing products, peripherals and accessories.
My Education
Take a look at my formal education
Diploma in High School
Tampereen Aikuislukion | 2002