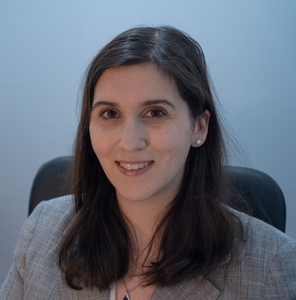 Esmeralda Bon
Research Associate
University of Manchester
DataCamp Course Completion
Take a look at all the courses I've completed on DataCamp.
My Work Experience
Where I've interned and worked during my career.
Open Research Europe | Sep 2022 - Present
Collection Advisor
The University of Manchester | Feb 2020 - Present
Postdoctoral Researcher/Data Scientist
Academic Project: Digital Campaigning and Electoral Democracy (DiCED), a major new comparative project that will study the drivers and effects of digital campaigning in 5 countries and 7 national elections during the period 2020-2023. Use of data science tools and approaches for extracting, analysing and interpreting large volumes of data from various sources.
UK Data Service | Sep 2017 - Present
Data Impact Fellow
SWOCC | Oct 2015 - Jan 2021
Author (Focus: Corporate Communication)
University of Nottingham | Mar 2017 - Jun 2020
Teaching Affiliate and Lecturer
As a lecturer, teaching affiliate, demonstrator and seminar tutor, Esmeralda has taught about comparative and electoral politics, research design and research methods for the School of Politics & IR, the School of Geography and the School of Sociology & Social Policy (at undergraduate & postgraduate level, including Q-step).
Committee on Standards in Public Life | Sep 2016 - Sep 2019
Advisor
I was on the Research Advisory Board of the Committee on Standards in Public Life (CSPL) as part of my PhD project. The Committee on Standards in Public Life (CSPL) is an advisory non-departmental public body of the United Kingdom Government. It promotes the Seven Principles of Public Life, a code of conduct for public office holders. I co-wrote two technical reports (listed under publications) which provided recommendations to the Board, to inform their agenda.
University of Nottingham | Feb 2017 - Sep 2018
Research & Conference Assistant
University of Zurich | Feb 2015 - Sep 2016
Content Analyst for NCCR Democracy
Project: "The appeal of Populist Ideas and Messages", investigating the flow, reception and effects of populist communication.
Amsterdam School of Communication Research (ASCoR) | Dec 2015 - Jul 2016
Research Intern (Focus: Political Communication)
For the Amsterdam School of Communication Research, I have worked on several projects, including the transcription of interviews on brand communication, leading a group of content analysts for the International Comparative Television News Project and analysing Dutch and English language media articles.
KAIROS Research Institute, University College Roosevelt | Sep 2015 - May 2016
Research Intern (Focus: Rhetoric & Communication)
For KAIROS, I have supported research for several communication studies/ science projects, taught a number of guest lectures, assisted at conferences and taken care of misc. administrative tasks.
STJON | Jan 2011 - Jun 2015
Translation/Teaching Assistant English - Dutch
My Education
Take a look at my formal education
PhD Student (ESRC DTC CASE studentship), Politics
University of Nottingham | 2021
Research MSc (MPhil), Communication Science (Distinction)
University of Amsterdam | 2016
Research MA (MPhil), Rhetoric, Argumentation Theory and Philosophy
University of Amsterdam | 2014
BA (Hons) Liberal Arts & Sciences (Distinction), Humanities & Rhetoric
University College Roosevelt | 2012
Bilingual Education & Grammar School (Tweetalig Gymnasium) 
Mencia de Mendoza Lyceum | 2009
About Me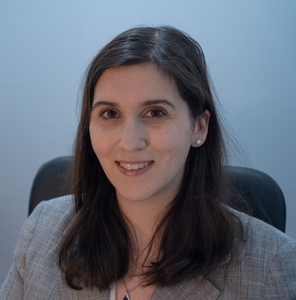 I research digital campaigns and electoral democracy. I know R, Python and am learning about SQL. I am also into project management. www.linkedin.com/in/esmeraldabon-data-analysis