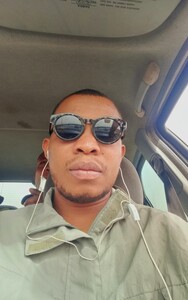 Felix Heavens
Junior Data Scientist
Data Camp
My New Course
Introduction to Python
My New Project
Dr. Semmelweis and the Discovery of Handwashing
My New Workspace
Dr. Semmelweis and the Discovery of Handwashing
My New Course
Introduction to Python
Quantitative chef, mixing variables and algorithms to create delectable insights.
My Certifications
These are the industry credentials that I've earned.
Other Certificates
Alx VA Alx Virtual Assistant
Data camp Data scientist
DataCamp Course Completion
Take a look at all the courses I've completed on DataCamp.
My Work Experience
Where I've interned and worked during my career.
ALX AFRICA | Jan 2022 - Present
VA
Self-employed | Invalid Date - Present
Event Planner
My Education
Take a look at my formal education
Bsc in Genetics and biotech
University of Calabar | 2018