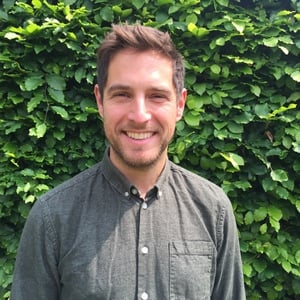 VP of Product and Engineering
DataCamp
My New Workspace
Connect to Google Sheets template
My New Workspace
Connect to Dropbox template
My New Workspace
Code Along: Analyzing Top Runner Performance from A to Z with AI using Workspace
My New Workspace
Connect to Google Sheets template
Data explorer, uncovering insights in the digital wilderness.
Authored Curriculum
Take a look at the content that I created on DataCamp.
My Most Recent Course
Intermediate Importing Data in R
3 hours
10 Videos
48 Exercises
76,599 Learners
My Work Experience
Where I've interned and worked during my career.
DataCamp | Jan 2021 - Present
VP of Product and Engineering
Leading the product and engineering efforts for DataCamp Workspace. Managing a cross-functional team of 10+ people.
Thomas More | Sep 2020 - Aug 2021
Lecturer
Magics Instruments | Mar 2020 - Dec 2020
Machine Learning Engineer
LynxCare, Inc. | Mar 2020 - May 2020
Product Manager
SweepBright | Jun 2019 - Jan 2020
CTO
DataCamp | Apr 2018 - Sep 2018
Engineering Lead
DataCamp | Sep 2017 - Mar 2018
VP Engineering
DataCamp | Sep 2015 - Aug 2017
Engineering Lead
DataCamp | Oct 2014 - Aug 2015
Software Engineer
My Education
Take a look at my formal education
Master of Science (MSc) in Artificial Intelligence
KU Leuven | 2014
Selection of courses in Faculty of Economics and Business
KU Leuven | 2014
Master of Science (M.Sc.) in Electrical engineering, Multimedia and Embedded Systems
KU Leuven | 2013
Master of Science in Electrical Engineering, Information Technology (Erasmus)
Ecole polytechnique fédérale de Lausanne | 2012
Bachelor of Science (B.Sc.) in Electrical and Electronics Engineering
KU Leuven | 2011