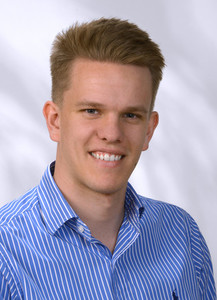 Florian Kobylarz
Senior Analyst
Avanade
DataCamp Course Completion
Take a look at all the courses I've completed on DataCamp.
My Work Experience
Where I've interned and worked during my career.
Avanade | Apr 2022 - Present
Senior Analyst
Avanade is a Joint venture between Microsoft and Accenture. I'm consulting clients in the area of Data Analytics. My focus is on Data Engineering topics with Azure Synapse Analytics and Microsoft Dynamics 365 F&O
Service-Bund GmbH | Jan 2018 - Present
Inhouse BI consultant
At Service-Bund (IT subsidary CCN) I worked as an Inhouse BI consultant. I had to support the BI system, manage BI projects and support customer issues. I worked on the frontend by creating and managing BI reports rather then developing in the Backend to setup a DWH. I could enhance the BI support, manage BI projects by defining requirments and collaborate in teams to get things done.
My Education
Take a look at my formal education
Bachelor in Business Informatics
Hamburg School of Business Administration | 2017