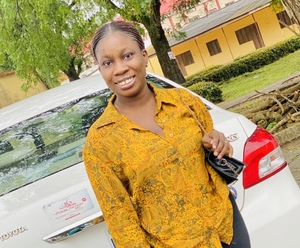 Data Scientist
freelance | B245 Penthouse Estate III ,Lugbe ,Abuja, Nigeria
My Certifications
These are the industry credentials that I've earned.
Other Certificates
Data camp Associate Data scientist
Data camp Associate Data Analyst
DataCamp Course Completion
Take a look at all the courses I've completed on DataCamp.
My Work Experience
Where I've interned and worked during my career.
The Sparks Foundation | Jun 2023 - Jul 2023
Intern Data Analyst/Scientist
- Creates data visualizations and dashboards using tools such as Tableau or Power BI • Collect, clean, and analyze data from various sources to support consulting projects • Assists in the development of data models and statistical analysis to identify trends and insights • Participates in brainstorming sessions and contribute ideas for data-driven solutions
freelance | Apr 2023 - Present
data scientist
I'm currently an Assosciate data scientist who is transitioning from a career in health care and pursuing a new career in the data industry. As a data enthusiast I am currently seeking roles where I can explore and improve on the skills learnt on Data camp as an associate data scientist.
My Education
Take a look at my formal education
BSc in NURSING SCIENCE
Ladoke Akintola University of Technology | 2024
Associate degree in Data analyst
Data camp | 2023
Associate degree in Data science
Data camp | 2023