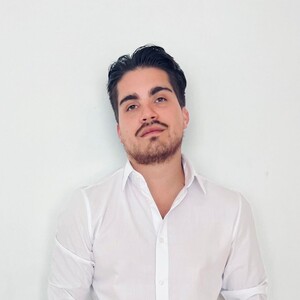 Francisco Hernandez
Data Engineer
Infonavit / UNAM Engineering
My New Course
Introduction to Python
My New Project
A Visual History of Nobel Prize Winners
My New Track
Data Engineer
My New Course
Introduction to Python
Data virtuoso, transforming raw numbers into a masterpiece of understanding.
My Certifications
These are the industry credentials that I've earned.
Other Certificates
Coursera Data Analytics Google
DataCamp Course Completion
Take a look at all the courses I've completed on DataCamp.
My Work Experience
Where I've interned and worked during my career.
INFONAVIT | Oct 2022 - Present
Data Analyst
DIASA INTERNACIONAL | Apr 2022 - May 2022
Data Analyst
Facultad de Ingeniería de la UNAM | Mar 2019 - Feb 2020
Research Student
Médica Sur | May 2018 - Sep 2018
Biomedical Engineer Intern
Honda de México S.A. de C.V. | Jun 2017 - Apr 2018
Engineer intern in the automotive service area
My Education
Take a look at my formal education
Master of Science, Thermofluids
Universidad Nacional Autónoma de México | 2022
Bachelor of Engineering - BE, Mechanical Engineering
Universidad Nacional Autónoma de México | 2019