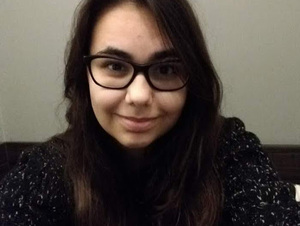 Gabriela Alves de Almeida
Data Science Student
USP | São Paulo, Brasil
My New Course
Introduction to Python
My New Project
Introduction to DataCamp Projects
My New Track
Statistics Fundamentals
My New Course
Introduction to Python
Quantitative pioneer, venturing into unexplored territories of data exploration.
DataCamp Course Completion
Take a look at all the courses I've completed on DataCamp.
My Work Experience
Where I've interned and worked during my career.
TransUnion | Nov 2021 - Present
Especialista I - Data Science
Ivest Consultoria | Jan 2020 - May 2021
Analista operacional júnior & Backoffice
QuintoAndar | Jun 2021 - Jan 2021
Analista de Custos e Operações Sênior
-Responsável por acompanhar os indicadores de produtividade, qualidade e satisfação do cliente. -Analisar indicadores e propor melhorias em processos. -Suportar o time em caso de dúvidas mais complexas ou situações que exigem um conhecimento mais profundo dos processos. -Liderar projetos pontuais, identificar gaps em processos e propor melhorias.
Consultoria Junior Unip - JUNIP | Jan 2019 - Jan 2019
Consultora Financeiro Plena
pequenas e médias empresas. No setor financeiro auxiliamos em gestão financeira, passando por planejamento orçamentário, análises de risco e cenários ideais, fluxo de caixa e precificação.
CSU CardSystem | Jan 2016 - Mar 2016
Atendente de telemarketing
Trabalhava com o produto Natura em atendimento via chat no qual atendia solicitações das consultoras sobre alterações de cadastro, emissão de segunda via de boleto e acordos financeiros.
FUNDAP | Aug 2014 - Jan 2014
Estagiária
Fazia o controle da área sala de computadores da Escola Estadual Oswaldo Sammartino, onde fazia o agendamento da sala para os professores, cadastrava os alunos no sistema de acessos, tirava dúvidas tanto dos alunos quanto dos professores quando estavam nas salas e mantinha os computadores funcionando de maneira adequada.
My Education
Take a look at my formal education
Pós-graduação Lato Sensu - MBA, Data Science e Analytics
MBA USP/Esalq | 2022
Bootcamp, Ciência de Dados
Instituto de Gestão e Tecnologia da Informação | 2021
Curso de Extensão: Marketing Analytics do Zero, Marketing Analytics e Machine Learning
Universidade Federal de Goiás | 2020
Estatística
Comunidade de Estatística do Prof. Thiago Marques | 2020
Bacharelado, Economia
Universidade Paulista | 2019