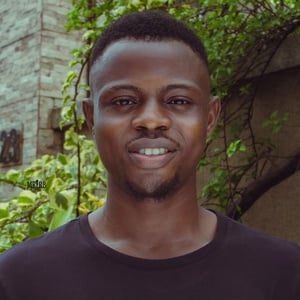 Gabriel Olatunji
Student
University of Lagos | Lagos
My New Course
Introduction to Python
My New Project
Dr. Semmelweis and the Discovery of Handwashing
My New Track
Data Scientist
My New Course
Introduction to Python
Insights architect, designing structures of knowledge with data as the foundation.
My Certifications
These are the industry credentials that I've earned.
Other Certificates
Udacity Data Analyst Nanodegree
Udemy 100 Days of Code: The Complete Python Pro Bootcamp for 2023
Coursera Google Data Analytics Certification
Datacamp Data Scientist with Python Track
Datacamp Data Analyst with Python Track
Udacity AI Programming with Python Nanodegree
DataCamp Course Completion
Take a look at all the courses I've completed on DataCamp.
My Work Experience
Where I've interned and worked during my career.
YDev | Oct 2022 - Present
Data Scientist (Facilitator)
I worked as a Python programming, Data Analysis and Machine Learning teaching assistant (TA).
PwC Nigeria | Jul 2022 - Aug 2022
Data Science and Database Management Trainee
The following are the tools I used during the course of my apprenticeship: Microsoft Power BI, Microsoft SQL Server Management Studio, and R Programming Language
Octave Incorporations | Feb 2022 - Present
Data Scientist
Data Wrangling and Analysis, Predictive Analysis, Python Programming and Data Science Tutor.
Robotics Africa | May 2021 - Oct 2021
Robotics Engineer
Interfaced Arduino UNO with Electrical sensors, Programmed Arduino UNO, Robotics, Schematic Design of Electrical Circuits, IoT, STEM Tutor, Computer Vision.
My Education
Take a look at my formal education
Bachelor's degree, Electrical and Electronics Engineering  · (January
University of Lagos | 2021