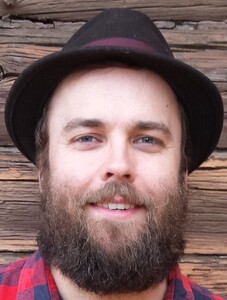 Principle Investigator
Masonry Methods, Inc.
My Certifications
These are the industry credentials that I've earned.
Other Certificates
MathWorks Certified MATLAB Associate
Californai Board for Professional Engineers, Land Surveyors, and Geologists Registered Professional Engineer
DataCamp Course Completion
Take a look at all the courses I've completed on DataCamp.
My Work Experience
Where I've interned and worked during my career.
Masonry Methods Inc. | Apr 2020 - Present
Principle Investigator
The focus of this position is the implementation and advancement of my PhD research executed at Politecnico di Milano.
Politecnico di Milano | Oct 2016 - Apr 2020
PHD Student
My responsibilities are to become an expert on structural masonry.
County of El Dorado | May 2013 - Mar 2016
Assistant in Civil Engineering
Assistant civil engineer for the Community Development Agency, Transportation Devision
US Forest Service | Sep 2012 - May 2013
Civil Engineer Volunteer
- Assist in vehicle and trail bridge inspections, land surveying, and construction site inspections. I also perform various office tasks. - Contact: Ryan Mack, (530) 478-6187, [email protected]
University of Hawaii at Manoa | Jul 2010 - May 2012
Research Assistant
- My research involved the data analysis of 2.5 years of stain data obtained from of the experimental CFRP retrofit of the Salt Lake Boulevard Bridge, and the creation of a website to present the results of the analysis. This work involved the cleaning, analyzing, and presenting relevant information towards the behaviour of the retrofit through data analysis. - Contact: H. Ronald Riggs, (808) 956-6566, [email protected]
Kai Hawaii :: Structural and Forensic Engineering | May 2011 - Aug 2011
Summer Internship
- My primary duty was culvert inspections, but was also given additional tasks to gain an understanding of the role of a professional engineer. - The additional tasks consisted of researching CMP culvert rehabilitation methods and their associated costs, the calculation of a bridge rating factor, and cost estimates for overhead highway signs - Contact: Michael P. Hunnemann, P.E. (808) 791-3980, [email protected]
University of Colorado at Boulder | Jun 2008 - Sep 2008
REU Internship
- 10-week, highly competitive, paid summer internship. - I designed and constructed a holographic optical trapping system based off a Boulder Nonlinear System Spatial Light Modulator. - The project successfully trapped multiple particles in a grid pattern with a single 1064 nm IR laser. - Contact: Ivan Smalyukh, (303) 429-2898, [email protected]
My Education
Take a look at my formal education
Doctor of Philosophy (Ph.D.), Architecture, Built Environment and Construction Engineering
Politecnico di Milano | 2020
M.S., Civil Engineering w/ structural emphasis
University of Hawaii at Manoa | 2012
B.S., Physics
University of California, Santa Cruz | 2009
A.S., A.A., Physics, Mathamatics, Physical Sciences, Liberal Arts
Sierra Community College | 2007