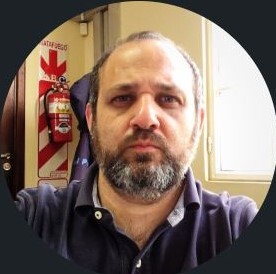 Guillermo Halberstein
Engineer
Central Puerto
My Certifications
These are the industry credentials that I've earned.
Other Certificates
Coderhouse Data Science
Coderhouse Power BI
Thunderbird MIM
ITBA Industrial Engineer
CNBA Bachelor
DataCamp Course Completion
Take a look at all the courses I've completed on DataCamp.
My Work Experience
Where I've interned and worked during my career.
Central Puerto | Aug 2022 - Present
Production Control Responsible
High-performing specialist in Production and Operations Controls with a focus on SOX compliance, budgetary control, and internal reporting. Adept at utilizing General Production and Operations statistics to drive analysis and reporting. Skilled in the implementation of dashboards and metrics that enhance efficiency and provide insightful decision-making data. A versatile and results-driven professional with a passion for optimizing operations, managing budgets, and delivering comprehensive internal reporting.
Central Puerto | Mar 2008 - Jul 2022
Liquid Fuels Responsible
Expert in the fields of business, logistics, and market analysis of liquid fuels. Specializing in the procurement and logistics of Gas Oil, Fuel Oil, and Biodiesel. Skilled in market intelligence, imports/exports, and crafting fuel supply plans. A seasoned professional in the fuels industry with a focus on optimizing operations and driving results.
Thunderbird School of Global Management | Feb 2012 - Sep 2013
GPE, IN&B and MAPP Facilitator at Buenos Aires Campus
Leveraging over a year of expertise in facilitating courses on Operations Management, Global Political Economy, International Negotiations and Bargaining, and Managerial Accounting & Profit Planning. Committed to supporting students in reaching their full potential by fostering an environment of active participation, mutual understanding, and inclusive problem-solving. Driving students towards finding sustainable agreements and making the most of their learning experience.
CENTRAL PUERTO S.A. / GRUPO SADESA | Jan 2005 - Jan 2008
Fuels Analyst
Fuel Oil, Gas Oil, natural gas negotiations and purchases.
Ariovisto | May 2000 - Dec 2002
Founder
Dynamic professional with a proven track record in Internet projects, specializing in website design. Experienced in managing a team of 3 individuals and delivering exceptional results. Skilled in bringing creative ideas to life and utilizing cutting-edge technologies to drive project success.
TRANSPORTADORA DE GAS DEL NORTE (TGN) | Jan 1997 - Jan 2000
Marketing Analyst
Dynamic Marketing Analyst with over 2 years of experience. Adept at analyzing market trends, customer behavior, and industry developments to inform strategic marketing decisions and drive results.
CENTRAL PUERTO | Jan 1995 - Jan 1996
Planning and Development Jr Analyst
experience at CENTRAL PUERTO. Skilled in gas investment office administration and dedicated to delivering exceptional results. A driven and detail-oriented professional with a passion for planning and development and a commitment to excellence.
My Education
Take a look at my formal education
Power BI 
Coderhouse | 2022
Data Scientist, Business/Commerce, General
Coderhouse | 2022
Master in International Management, Global Marketing
Thunderbird School of Global Management | 2003
Industrial Engineer 
Instituto Tecnológico de Buenos Aires | 1997
Colegio Nacional de Buenos Aires | 1991