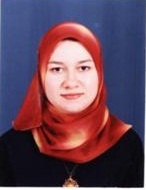 Ghada Gamal
researcher
arab academy for science and technology
My Certifications
These are the industry credentials that I've earned.
Other Certificates
Udacity Advanced Data Analysis
DataCamp Course Completion
Take a look at all the courses I've completed on DataCamp.
My Work Experience
Where I've interned and worked during my career.
Upwork.com | Jan 2017 - May 2018
Frontend Developer
• Converting PSD / JPeg files to code using HTML, CSS, JS, JQ. • Design website with photoshop and convert it into code. • Self study Twitter Bootstrap 3, 4. • Converting psd/jpeg files to code using Bootstrap. • Make web pages responsive without framework.
Misr El-Asila for real estate (Retaj City - fifth settlement) | Apr 2010 - Present
Accounts Receivable Accountant
• Process customer's cash activity checks and bank transfer transactions. • Develops automated spreadsheets. • Organizes and maintains up to date financial records. • Treasury daily transaction & preparing bank statement, overtime sheet, commissions. • Reconcile the accounts receivable ledger to ensure that all payments are accounted for and properly posted. • Generate quarterly financial statements and reports detailing paid and unpaid invoices. • Develop and maintain financial databases, computer software systems, and manual filing systems.
Misr Elasila For real Estate | Mar 2007 - Mar 2010
Customer Service Representative
- Resolves problems by clarifying the customer's complaint, determining the cause of the problem, selecting and explaining the best solution to solve the problem, following up to ensure resolution. - Handle all customers inquiries received timely and professionally. - Understanding customers' needs and identifying their problems. - Demonstrates a positive, enthusiastic, friendly attitude.
Future Systems | Jul 2005 - Feb 2007
Administrative Assistant
✓ Carry out administrative duties such as filing, typing, copying, binding, scanning etc. ✓ Assist in the preparation of regularly scheduled reports. ✓ Develop and maintain a filing system. ✓ Submit and reconcile expense reports. ✓ Prepare and monitor invoices. ✓ Write letters and emails on behalf of other office staff. ✓ Handle sensitive information in a confidential manner. ✓ Reply to email, telephone or face to face enquiries. ✓ Receive, sort and distribute the mail.
My Education
Take a look at my formal education
Master's degree, Information Technology in Machine learning
Arab Academy for Science, Technology and Maritime Transport | 2021
IT diploma, Computer/Information Technology Administration and Management
Ain Shams University | 2013
Bachelor's, Accounting and Finance
Ain Shams University | 2003
About Me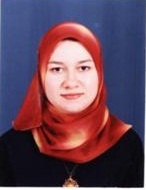 Iam looking for a training chance to apply what i learn in data.