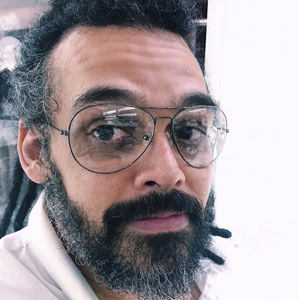 Giovani Nóbrega
Software Engineer
Red Ventures Brazil
DataCamp Course Completion
Take a look at all the courses I've completed on DataCamp.
My Work Experience
Where I've interned and worked during my career.
Red Ventures Brasil | Jan 2022 - Present
Software Engineer
- Implementation and maintenance of delta lake, data systems using tools like Delta Table, RedShift, Spark (and Pyspark) and MySQL. - Development of APIs and Lambda Funcions using Go languages
Stone | Nov 2020 - Jan 2021
Senior Software Developer
billing process. Technologies such as Python, NodeJS and PostgreSQL with Docker, Kubernetes using Google Cloud Platform solutions were used for the development.
LEMIT TECNOLOGIA DA INFORMAÇÃO | Jan 2020 - Jan 2020
Software Engineer
- Development of bots and web scrapers with Python and persistence of data on SQL Server. - Development of machine learning models to extract informations from a massive datasets.
Lume Investimentos | Aug 2018 - Jun 2019
Full-stack Developer
I worked as a python developer. Participating in the development of mathematical models for trading in the financial market.
GTP Automation | Jul 2019 - Jan 2019
Full-stack Developer
Federal University of Rio Grande do Norte | Jan 2015 - Jan 2019
Assistant Manager Research Development
Modeling and development of mathematical methods based , statistical and / or machine learning applied data mining systems.
Melo e Associated Lawyers | Jun 2017 - Aug 2018
Full Stack Developer
I have been working on the development a system to manager the status of legal proceedings. This system is compose with a Data Warehouse, Text Mining Module and API RESTfull. To developed this system was used Python, R, JavaScript( Node.js, Express, React), and MongoDB
My Education
Take a look at my formal education
PH.D, Computer Engineering
Federal University of Rio Grande do Norte | 2016
Master in Computer Science, Computational and Applied Mathematics
Federal University of Rio Grande do Norte | 2010
Degree, Technology in software development
IFRN | 2009
Bachelor's Degree, Mathematics
Universidade Federal do Rio Grande do Norte | 2003