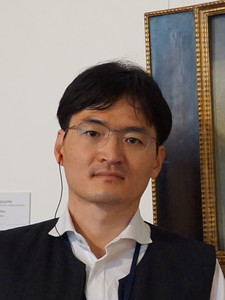 PARK KYUNG-IK
Development
freelancer | Seoul
My New Course
Introduction to Python
My New Project
Introduction to DataCamp Projects
My New Course
Introduction to Python
Data painter, using visualization to bring insights to life.
DataCamp Course Completion
Take a look at all the courses I've completed on DataCamp.
My Work Experience
Where I've interned and worked during my career.
Freelancer
Cloud Engineer
QWIKLABS : ( https://amazon.qwiklabs.com/public_profiles/a29ff22a-6058-4287- a4d7-225e5f429562 ) - Big Data on AWS, Security on AWS, Solutions Architect - Associate, Corporate Apps on AWS for Windows, Serverless Design with AWS Lambda, Websites & Web Apps, Advanced Operations Using Amazon, Deployment & Management, Compute & Networking Kaggle competetion : competition contributor Data Camp - Python : Data Science Toolbox, pandas Foundations - Data Manipulating : Importing , Cleaning , Manipulating, Merging - Statistics : Statistical Thinking in Python - SQL : Introduction ,Joining Data with SQL - Machine Learning : Supervised, Unsupervised Learning, Linear Classifiers Image Processing with Keras, Time Series Data Biomedical Image Analysis, Introduction to Financial Concepts Cousera Deep Learning ( Andrew Ng professor ) course completed - Convolutional Neural Networks - Improving Deep Neural Networks - Neural Networks and Deep Learning - Sequence Models - Structuring Machine Learning Projects KAIST - Artificial Intelligence and Machine Learning Course completed
fomocom
Software Development Engineer
LG automobile Department : Embedded s/w Develop
Dongbu Daewoo Electronics
Senior Software Development Engineer
TV(Digital, Analog) SET : Embedded s/w Develop 1. Analog CRT TV ( for America ) - OS : Vxworks - Editor : Source Insight ,Compiler : Green Hills - Decoder : TL955(ZORAN), MICOM : M37280EKSP - PSIP Parsing, Closed caption, OSD, PIP 2.Analog CRT TV (Digital Decoder add on) - OS : Thread X - Editor : Source Insight, Compiler : Cygwin - Decoder : SUPRA(ZORAN) - PSIP Parsing, Closed caption, OSD, HDMI 3.Digital TV , 100Hz DVBT LCD TV ( EU ) - OS : Thread X - Editor : Source Insight, Compiler : Cygwin, - M16C(Renesas) + SVP(Trident WX Scaler) + DE200(NXP Digital Solution) - HDMI, USB, Remote Controller - Fixed bugs 4. Digital TV ( for Japan ) - Between UOC TOP(8bit, TV One Chip) and DTV module interface Programming 5.Digital TV (26, 32, 37" LCD TV) ( for Japan ) - M16C(Renesas, 16bit MCU), SVP-PX(Trident, Scaler IC), DTV module(Mitsumi) - Scaler IC Control, Sound IC(MSP44xx), Remote Controller Device Driver Programming - Analog Tuning Program Programming
LG Electronics
Junior Software Developer
Mobile communication base station : 1. Embedded S/W development 2. Test program development. 3. Set-up mass production system.
freelance teacher | Mar 2023 - Present
Samsung elec. Teacher for rookie engineer
Experienced educator with a passion for teaching and helping students achieve their goals. Taught Samsung Rookie Programmer at the Elice Company, specializing in Big Data, AI, and Python, from September to October in 2022. Committed to creating a supportive and engaging learning environment and helping students reach their full potential. Work Experience: Teaching Samsung Rookie Programmer September to October (2022) Taught a class of novice programmers in the field of Big Data, AI, and Python, helping students understand core concepts and develop basic coding skills. Created engaging and interactive lessons and activities to facilitate student understanding and promote hands-on learning. Assessed student progress regularly and provided constructive feedback to help students improve their skills. Worked with students one-on-one to address any questions or concerns and provide additional support.
My Education
Take a look at my formal education
K-MOOC, 인공 지능(A.I)
한국과학기술원(KAIST) | 2017
학사, 전자설계 및 전자공학 CAD/CADD
경북대학교(Kyungpook National University) | 1997
About Me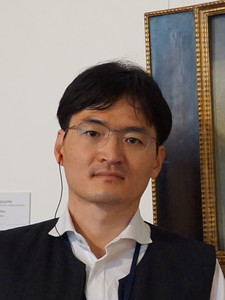 Accomplished Cloud, A.I engineer with a passion for delivering valuable data through analytical functions and data retrieval methods. Committed to helping companies advance by helping them to develop strategic plans based on predictive modeling and f