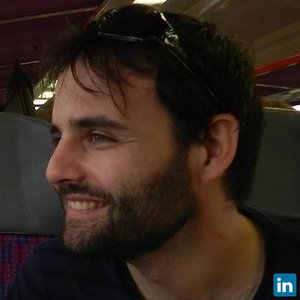 Giuliano Giannetti
Owner
Revolt BI | Prague
DataCamp Course Completion
Take a look at all the courses I've completed on DataCamp.
My Work Experience
Where I've interned and worked during my career.
Revolt BI - We get data to people | Sep 2017 - Present
Chief Executive Officer
McKinsey & Company | Oct 2016 - Oct 2017
Senior Reporting & Business Analyst
The work at McK involved doing Advanced analytics over the complext internal support ecosystem. Using R, Alteryx, Tableau I have been involved into doing complex analysis Cyber Defence rsk, Text analysis, Topic Models, Anomaly detection and others.
Keboola | Jan 2015 - Oct 2016
Business intelligence consultant / Data analyst
WHAT I DO I help companies to individualize the data with business value and then I take care of the automatisation of the data extraction process, its enrichent, transformation and final reporting. I have experience with various form of reporting ranging form accounting and financial systems, sales,geodata,marketing, traffic data and cameras. ABOUT KEBOOLA At Keboola we empower people with data! Whether you are deciding, which goods to buy for your next supply, where to drive to save money for fuel or which media are you going to use in your next campaign, you could use data to turn an instinctive guess into an informed decision. At Keboola we run a platform that let you take the data that are already there like CRM data, Google analytics ,data from system logs, financial systems, weather conditions.... Just basically everything that has its own api or database. Then we transform the data and present it in a Business intelligence tool like GoodData,Tableau or SAS business analytics WHAT I LOVE ABOUT IT Keboola is designed as a collaborative platform, we want our clients to be able to use our software as well as we do in order to cut waiting times "for an expert" to solve even trivial matter, which is at heart of implementing a truly self service BI for our customers. CONTACT ME IF ◘ You wish to streamline your data environment and save on repeated and maintenance tasks. ◘ You're building a new data product. ◘ You represent a data technology that would fit into our ecosystem. ◘ You're a consultant or data analyst & like coffee.
4doc, s.r.o. | Dec 2013 - Dec 2014
Business Consultant
Czech Armed Forces | Jan 2010 - Feb 2011
Cyber defence capability coordinator
Concept development of the cyber defence capability for the Czech ministry of Defence. NATO Cyber Defence excercise 2010 national excercise controller. Contributor for the czech white book of defence in the matters of information operations, cyber defence and information technologies.
My Education
Take a look at my formal education
Master's degree 
Charles University in Prague | 2008
Università degli Studi di Trieste | 2006