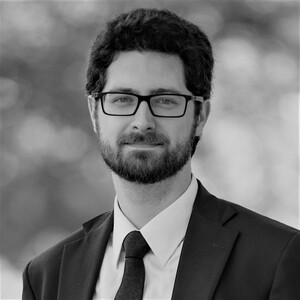 Garrison Leach
CEO
G.P. Leach Securities LLC | Houston, TX
DataCamp Course Completion
Take a look at all the courses I've completed on DataCamp.
My Work Experience
Where I've interned and worked during my career.
G.P. Leach Securities | Jan 2021 - Present
Founder & CEO
Founder and CEO of G.P. Leach Securities ( CRD#:312891/ SEC#:801-122659 ), an SEC Registered Investment Advisor. GPLS offers a range of systematic investment products as well as individually tailoring advisory service to the needs of each client.
J.S.McNair Advisors | Nov 2019 - Apr 2023
Vice President
Responsible for constructing customized asset allocation solutions, providing timely and thoughtful insight on current market conditions, and overseeing investment research. I work one-on-one to advise on matters including portfolio management, tax planning, cash flow management, foundation budgeting, governance, and perform other ad hoc analysis.
My Education
Take a look at my formal education
Doctor of Philosophy (Ph.D.) in Economics
Southern Methodist University | 2019
Master of Arts (M.A.) in Applied Economics
University of Alabama | 2015
Bachelor's Degree in Economics & Finance
University of Alabama | 2014