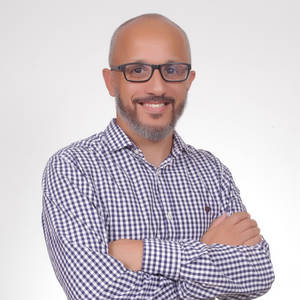 Luiz Gomes
Computing Professor, Software Engineer and Data Scientist
Freelance | Brazil
DataCamp Course Completion
Take a look at all the courses I've completed on DataCamp.
My Work Experience
Where I've interned and worked during my career.
Freelance | Apr 2019 - Dec 2019
Software Engineer
- Developed a web application in ASP.NET Core to manage projects of Ferrero's Engineering Department. This application enabled the engineering team to control more efficiently the budget and resources.
Affirmare TI | Aug 2010 - Jan 2014
Software Engineer
- Designed and implemented Java software to load pre-formatted customer medical data files from legacy systems into MySQL database for Unimed Poços de Caldas Company. - Designed and implemented software in ASP.Net MVC and C# to manage work orders for maintenance production machines for Ferrero do Brasil.
PUC Minas Oficial | Aug 2002 - Present
Professor
- Teach software programming, software engineering, database systems, system auditing, and security courses in undergraduate courses, and machine learning in post-graduate courses. - Help Analytics and Business Intelligence graduate students to answer questions about the course's content. - Research on Natural Processing Language (NLP) using pre-trained models and Graph Neural Networks (GNN). - Coordinate Graduate and Undergraduate Courses in Software Architecture, Artificial Intelligence, and Internet Systems Development.
Telemig Celular | Jan 2001 - Jan 2002
System Analyst
- Designed and implemented an SMS billing system in C and PL/SQL for pre- paid cell phones.
Dez Tecnologia | May 1998 - Jan 2001
System Analyst
- Designed and implemented an invoice validation system in Oracle Forms for Mannesman. - Headed a team in charge to migrate Sybase T-SQL to Oracle PL/SQL stored procedures from sixty large databases for Usiminas.
Foton Informática SA | Jan 1997 - Apr 1998
System Analyst
Implemented and deployed authorization systems in C that improved the performance of many kinds of banking transactions processes.
My Education
Take a look at my formal education
Doctor of Philosophy (Ph.D.), Prediction-based Software Maintenance: A Machine Learning Perspective
Universidade Estadual de Campinas | 2021
MSc, Computer Science
Universidade Estadual de Campinas | 2003
BSc., Computer Science
UFOP - Universidade Federal de Ouro Preto | 1996
Technician, Information Technology
Federal Center for Technological Education of Ouro Preto | 1991