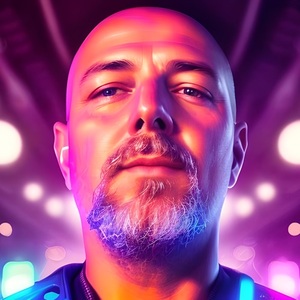 Greg Jarrett
Head of Design
Datacamp
My New Course
Introduction to ChatGPT
My New Track
AI Fundamentals
My New Course
Introduction to ChatGPT
Curious explorer of data landscapes, seeking hidden treasures. Doing cool stuff and having fun!
My Work
Take a look at my latest work.
My Certifications
These are the industry credentials that I've earned.
Other Certificates
APM Group Prince2® Foundation & Practitioner
DataCamp Course Completion
Take a look at all the courses I've completed on DataCamp.
My Work Experience
Where I've interned and worked during my career.
DataCamp | Jan 2022 - Present
Head Of Design
Leading the Learn Design Team to infinity and beyond!
Asto UK | Mar 2020 - Dec 2021
Head of Product Design & UX
Leading the product design team at this exciting fintech start-up, focusing on a broad spectrum from UX design to product feature research, design systems & overall team management. Extensive use of Figma and Userzoom for customer validation.
William Hill | Sep 2015 - Dec 2017
Head of UX Design
Real | Jan 2001 - Mar 2004
Design Director
During this freelance period, worked for many large London agencies producing a variety of creative work. - Art Direction - Creative direction - Design - Consultancy
London Based Agencies, TBWA, JWT, MMPT, AKQA, DNA, Victoria | Invalid Date - Present
Centricity London | Dec 2017 - Mar 2020
Head of UX & Product Design
Designing and building innovative customer focused products for a wide range of businesses. Tactical and strategic product design and innovation. Hands- on and team building UX, design and product management.
Mobile Works - London | Feb 2012 - Sep 2015
Product Design and UX
Helping to create, design, ideate and deliver mobile and digital focused products for a range of blue chip companies. Covering creative, UX, strategy development, build delivery, product management and stakeholder communications. Clients include: British Airways: Design and UX for the future selling holidays products. Product and proposition development using Agile/Lean UX methodology. OgilvyOne: Head of mobile, defining the mobile and responsive agenda for the agency and mobile strategy for a wide range of clients including Barclays Wealth, British Airways and Land Rover VISA: Managing the design UX concept and proposition development a number of apps in the mobile payment and loyalty space. Developing brand guidelines. Proposition communications for internal and external stakeholders. XING AG: Hamburg Interim management of a 'start-up' team developing the future vision of the companies platform. • Team and stakeholder management, product management • Applied the "Lean Start-up" methodology together with Kanban • Responsible for key KPI's and delivery of the project • Delivered big-data MVP within weeks • Responsible for transforming the strategic vision into the product
Fuerte International | Jul 2010 - Jan 2012
Creative & Managing Director
Managed the company from start-up to profit in the first year of operation Responsible for: • All Sales, company strategy, positioning and proposition development • Execution of the business plan including off-shore office development and international sales efforts • Responsible for finance and P+L • Developed and converted entire sales pipeline • Created the full operational plans and business processes • Responsible for operations staff management • Client management and servicing • Project delivery and scoping
Fifty Foot Squid | Apr 2004 - Apr 2010
Creative & Managing Director
Company founder, Creative Director, Managing Director Performed and number of roles, from creative to managing director including office cleaner and IT support. Duties included: • Company direction, positioning, financials and process development • New business development • New product development (e.g. Tailgate Technologies) • Creative direction • UX direction • Staff management • CSR responsibilities • Agency positioning
Bloodpartnership | Jan 2000 - Mar 2001
Design Director
Greg was one of the founding partners of the Chime backed agency digital advertising agency Bloodpartnership. Greg worked together with a number dot com companies helping them to create their brand identities and formulate their communication strategies.
Modem Media - Poppe Tyson | Jan 1998 - Jan 2000
Designer
Worked across a number of large clients, including GM, Kodak, Phillips and IBM. Worked as a designer conceptualising, designing and building bold exciting websites and marketing campaigns.
Ogilvy & Mather | Jan 1995 - Jan 1998
Designer & Art Director
Worked above the line creating adverts and marketing. Role included work on print, tv, radio, competitions, brochures, packaging and branding initatives. Sectors: FMCG, Consumer Electronics, Healthcare and Banking
My Education
Take a look at my formal education
HND, Graphic Design
Durban University of Technology | 1995
Matric Exemption 'A' (A-Levels Equivalent), Math, Science, Art, Geography
Glenwood Boys High School | 1991