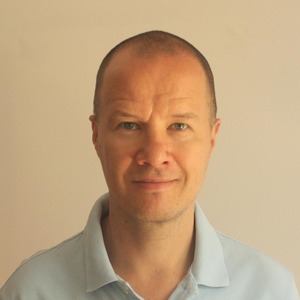 Data Scientist
Self-employed
My Certifications
These are the industry credentials that I've earned.
Data Scientist
Professional
Other Certificates
Microsoft Data Analyst Associate with Power BI
Global Reporting Iniative GRI Certified Sustainability Professional
ISSP ISSP Sustainability Excellence Associate
Axelos PRINCE2 2017 Foundation
Axelos ITIL 3v Foundation
www.greenprojectmanagement.com Green Proejct Manager - gpm-b
Axelos PRINCE2 Agile
DataCamp Course Completion
Take a look at all the courses I've completed on DataCamp.
My Work Experience
Where I've interned and worked during my career.
Teleperformance | Dec 2016 - May 2021
Customer service positions to finance my studies
07/2020 – 05/2021 Credit specialist, Teleperformance, Lisbon, Portugal 01/2019 – 06/2020 IT advisor in cloud infra, Capgemini, Krakow, Poland 12/2016 – 12/2018 Banking customer service specialist, Webhelp, Malaga, Spain Achievements: Top performer according to KPIs in all 3 companies, monthly employee nomination Responsibilities: Continuous improvement project (Capgemini), translations (TP), taxation (Webhelp) Skills: Customer service remotely: ServiceNow, Citrix, cloud, ITIL, Agile, Lean, Problem solving
Harri Timonen Consulting | Jun 2016 - Present
Freelancer or Contractor
Services: based on my skills above, translating, WordPress websites Entrepreneurship skills: Business, financial & marketing planning, Sales, IT, Networking
Marsh Finland Oy | Feb 2006 - Nov 2015
Enterprise risk management, project management and IT positions
05/2015 - 11/2015 Risk Manager, Eba Clearing, Clearing house, Brussels, Belgium 11/2010 - 03/2012 Risk Consultant, Self-employed (Hapix Oy), Finland 06/2010 - 10/2010 Tester, HiQ Finland Oy, IT Services, Finland 05/2009 - 05/2010 Sabbatical, Around the world travelling: Cultural and Emotional intelligences, volunteering 02/2006 - 04/2009 Risk consultant, Marsh Finland Oy, Insurance broker, Espoo, Finland Achievements Project manager in Marsh and self-employed: 3000€ - 100 000€ projects Responsibilities Project manager and team admin: risk mgmt., auditing, IT projects, IT tools main user Skills Enterprise risk management ISO31000, business continuity ISO22301, ISMS ISO27000
Aktia Savingsbank | Dec 1999 - Mar 2005
Banking and database administration positions
04/2005 - 10/2005 Travelled from North America to South America between jobs 12/1999 - 03/2005 Back-office & database specialist, Aktia Savings bank, Finland Achievements Project manager: Stock exchange related projects, customer, Database: admin & training Responsibilities Self-directing back-office team, stock exchange project member concerning database Skills Security and treasury back-office, security database administration and management
My Education
Take a look at my formal education
Postgraduate diploma in Development Management in Social responsibility, Sustainable development, Microfinance, Problem solving & quality
The Open University, UK | 2014
Bachelor of Business Administration in Accounting, Finance, Economics, Research methods, Entrepreneurship
Haaga-Helia University for applied sciences, Helsinki | 2001
Vocational Qualification in Foreign Trade in International Business Environment, Anniesland College, Scotland
Omnia Business College, Espoo, Finland | 1997