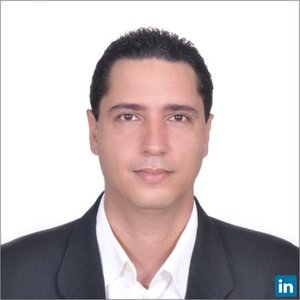 Humberto Yances
Consultant
Naritas.co | Cartagena
DataCamp Course Completion
Take a look at all the courses I've completed on DataCamp.
My Work Experience
Where I've interned and worked during my career.
Self-employed | Jan 2013 - Present
Consultor de servicios hoteleros
CAMARA DE COMERCIO DE CARTAGENA | May 2012 - May 2015
Consultor de servicios y tecnología de la información
Planes de negocios y adquisiciones, estrategia, diseño, desarrollo de proyectos ERP y Software Web , Programa de Consultores en Tecnologia para el fomento de Relaciones entre la Academia y Empresa convenio con Colciencias .
Náritas Ltda. | Jan 2010 - Present
Director de tecnología
Soy Director de Tecnologia y Consultor de Software Hotelero : Property Management System - PMS, Revenue Management, Email Marketing para Hoteles . También Cartografía , Mapas Digitales y Censos para territorios nacional e internacional.
Fundación Tecnológica Antonio de Arévalo - Tecnar | Jan 2007 - Dec 2009
Director del centro de investigación
Director del Centro de Investigaciones y Docente de Metodología de la Investigacion .
Fundación Gabo | Jan 2004 - Jan 2005
Desarrollo de proyectos
Cambio Interno Organizacional, Co elaboración de Proyecto de Fortalecimiento Empresarial, financiacion por Nuffic Gobierno Holandes, Red de Periodistas del Caribe y Unesco.
Fundación Gabo | Jan 2004 - Jan 2005
Controlador financiero
Diseño de balanced Scorecard , Comunidades de Practicas ( COPS ) Financiera , Construcción y ejecución presupuestal, eficiencia de presupuesto financiero , y análisis de monedas extranjeras.
Fundación Gabo | Jan 2003 - Jan 2004
Administrador de tecnología
Portal interno para la automatizacion de los procesos de informacion de los programas y gestion de recursos de tecnologia .
Fundación Gabo | Jan 2003 - Jan 2004
Webmaster
administracion de bases de datos con 40000 suscriptores.
My Education
Take a look at my formal education
Especializacion , Innovación y tecnología de invernaderos
Universidad del Norte | 2009
Master of Business Administration - MBA, Gestión del conocimiento
Escuela de Organización Industrial | 2004
Bachelor's degree, Economía
Universidad Tecnológica de Bolívar | 2002