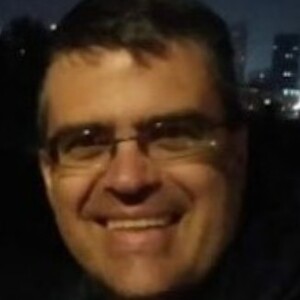 Ian Berg
Student
Not Applicable
My New Course
Introduction to Python
My New Workspace
Experiment with AI assistant
My New Workspace
Introduction to SQL
My New Course
Introduction to Python
Insights curator, unlocking the power of data for strategic advantage.
My Work
Take a look at my latest work.
My Certifications
These are the industry credentials that I've earned.
Other Certificates
CompTIA A+ Certified Professional
DataCamp Course Completion
Take a look at all the courses I've completed on DataCamp.
My Work Experience
Where I've interned and worked during my career.
Payran Systems | Mar 2023 - Present
Service Desk Analyst
Windows, macOS and iOS software installation, troubleshooting & support. Windows 10, iPad & iPhone hardware setup & repair. User & device account administration in Windows Server, Active Directory, Azure AD and Microsoft 365. Network and security configuration. Datto RMM, Veeam and IT Glue.
SMART Technologies | Dec 2015 - Jan 2023
Technical Escalation Specialist III
Resolve hardware and software escalations reported to front-line agents by end-users, channel partners and employees worldwide for a variety of proprietary products and Windows, Mac, iOS and Android devices Serve as Technical Escalation Specialist through coaching and providing guidance to front-line personnel via Amazon Connect and Microsoft Teams Participate in interviews when hiring new personnel for the team Consult on the 'Trusted Tech Program', a white glove relations initiative with channel partners, working with the Customer Service Manager and the Returns Merchandising Authorization (RMA) Department Identify eligibility criteria for inclusion of resellers in the program and detail the firmware and hardware specifications required for interactive displays Identify software bugs to Product Support Analysts and assist them in real-time troubleshooting and testing, compiling progress reports in Azure Remotely troubleshoot and assist with installing and configuring interactive displays, education and enterprise software and digital projectors Generate system log analysis and interpret findings from Windows, Mac, interactive display firmware logs and touch detection reports Act as a Technical lead of a public web forum for teachers, students, product trainers and IT technicians while being responsible for delegating resources via the forum Retain customers with quotes for hardware upgrades Address general pre-sales inquiries to ensure the right solution for the customer Draft troubleshooting articles for publication in the company's support website Participate in Salesforce ISAT testing to improve system functionality Process software license cancellations and refunds using Stripe Draft technical replies for posting to social media platforms
SMART Technologies | Jan 2009 - Dec 2015
Technical Support Specialist I/II
My Education
Take a look at my formal education
Course: Introduction to Python Programming in N/A
Southern Alberta Institute of Technology (SAIT) | 2023
Diploma in Network Technician (MCSE Specialization)
CDI College | 2001
Bachelor of Arts, Social Sciences in Political Science
University of Calgary | 1997