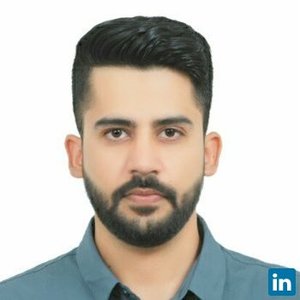 Ishan Rattan
Senior Machine Learning Engineer
Eclerx
My New Course
Introduction to Python
My New Project
The Hottest Topics in Machine Learning
My New Course
Introduction to Python
Data alchemist, turning data into gold with the touch of analysis.
DataCamp Course Completion
Take a look at all the courses I've completed on DataCamp.
My Work Experience
Where I've interned and worked during my career.
Pi School | Jul 2023 - Present
AI Fellow
Working on building AI based solutions using Generative AI & Speech Recognition.
eClerx | Apr 2021 - Present
Senior Machine Learning Engineer
1) Developed end-to-end Speech Recognition solution for Eclerx's Customer Operations(CO) domain. The solution helped to automate compliance, monitoring & improved customer experience by highlighting problems & users who required urgent attention & retraining. 2) Responsible for building Speaker Diarization solution. Trained & Integrated text based Speaker Classification model with existing Speech Recognition solution. 3) Developed UI application for building human-labeled audio datasets for STT model training. Using this tool, users manually transcribed audios, tagged Speaker, Sentiment & other meta-data which was utilized to train multiple models. Generated 500+ hours of audio data with 1000+ active users. 4) Trained & integrated text & voice based customer sentiment analyzer, which extends the capability of existing solution by providing entry & exit sentiment of the caller. 5) Automated chat audits by building text classification model to predict the key issues faced by customers. 6) Developed web crawlers & web automations in Python using Selenium, lxml, Scrapy, BeautifulSoup to gather publicly available text & image data.
eClerx | Jun 2019 - Mar 2021
Machine Learning Engineer
1) The job profile includes handling multiple client(s) from different industries and providing solutions to their challenges and process requirements. 2) Interaction with multiple client(s) in different geographies to assess their tactical & strategic roadmap and translate them to initiatives to ensure excellent client experience. 3) Develop AI/ML solutions to problems related to Image processing, Natural Language Processing & Speech Analytics. 4) Development of web crawlers and web automations in Python using Scrapy, lxml, BeautifulSoup, Selenium to get web data which aids in analysing the competitiveness of a client in the market. 5) Manage operations for market intelligence reporting process, involving production of multiple reports in parallel using variety of enterprise (internal) & external data sources. 6) Manage team of software programming experts, and coordinate with internal IT team for smooth service delivery. 7) Conduct periodic process and technology optimisation reviews to increase efficiency, reduce risks and return value to client(s). 8) Mentor and develop team members. Technologies/Frameworks used: Python, Tensorflow, PyTorch, Scrapy, lxml, Selenium, BeautifulSoup, NLTK, Keras, R Programming, Shiny, SQL
eClerx | Oct 2017 - Jun 2019
Python Developer
CashKaro.com | May 2017 - Oct 2017
Data Analyst
Worked in Data Analytics domain. The job involved preprocessing and analyzing large data sets of different product segments to find patterns related to customer buying behavior, which could help to identify target customers to market product each product. The job profile also included web automation and web scraping using Selenium with Python along with building data visualisations using Power BI and Advanced Excel. Exposure to tools : R programming, Python, Selenium, Excel, SQL, PowerBI R skills include use of Linear and Logistic regression, Decision Trees, K-means clustering, Hierarchical clustering, Principal component analysis, Factor analysis, Series Analysis etc. Python skills include use of NumPy, Matplotlib, Pandas, SciKit for Supervised learning, Selenium for web automation etc.
My Education
Take a look at my formal education
MBA in Operations & Finance
Thapar Institute of Engineering & Technology | 2015
Bachelor of Engineering in Industrial
Thapar Institute of Engineering & Technology | 2013