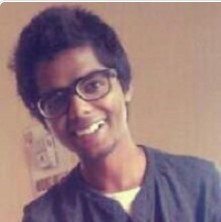 Abhishek Jaiswal
Student
Student | India
DataCamp Course Completion
Take a look at all the courses I've completed on DataCamp.
My Work Experience
Where I've interned and worked during my career.
LetsGrowMore | Aug 2022 - Sep 2022
Data Science Intern
MedTourEasy | Aug 2022 - Sep 2022
Quantitative Analyst Trainee
Turing.com | Apr 2022 - Sep 2022
TCW
: • Crafted tech articles on data science, ML algorithms, Python, and other tech stacks. • Optimized page rank, and helped in increasing the organic traffic by 20% through social media analytics and SEO.
GlobalShala | Jul 2022 - Aug 2022
Data Analyst
: • Globalshala is Inspired by the United Nations Sustainable Development Goals, to embrace global collaborations to connect learners with opportunities to make a good world better! • It provides an experiential learning platform equipping you with 21st Century skills through lifelong learning opportunities. : • Led a team of 8 (3 Project managers, 3 team leads, and 2 project scribes) to analyse the social media campaign's data. • Analysed the data to present valuable insights for cost reduction and reach optimization. • Produced concise effective visuals via data analysis and visualization tools like- Tableau, MS Excel, and Google Sheets. • Produced actionable project roadmaps and tracked OKRs to increase social media post engagement by over 50%.
The Sparks Foundation | Jul 2022 - Aug 2022
Data Science & Business Analyst Intern
: • Facilitated financial success through stock market predictions using Timeline Analysis.
MedTourEasy | Jun 2022 - Jul 2022
Data Management Trainee
LetUsTweak | Sep 2014 - May 2022
Admin and Author
C# Corner | Sep 2012 - May 2022
Technical Author, Blogger & Speaker
I do write tech blogs, articles, news and speak on technologies. Reach me @ http://www.c-sharpcorner.com/authors/2072a9/abhishek-jaiswal.aspx
Webmatics Solutions | Jan 2019 - Mar 2022
Data Analyst
IAS Network | Jan 2019 - Jan 2020
Analyst & Evaluator
Freelancer.com | Feb 2015 - Aug 2019
SDE
Working on Individual projects including rapid developments, designing, modules etc. In addition to that some backend projects.
Contata Solutions | Jun 2014 - Sep 2014
Jr. Software Developer
Worked on a Product and a Mini Project for the organization.
CMC LTD | May 2013 - Aug 2013
Software Developer Trainee
: Build a tech teaching, responsive, mobile-friendly portal from scratch. This helped me in not only gaining some practical experience in building something from scratch but also helped our readers to get familiar with modern tech developments around the globe.
My Education
Take a look at my formal education
Master's degree, Data Science
Illinois Institute of Technology | 2024
Data Science Professional Certificate, Data Science  · (July 2022 - December
Harvard University | 2023