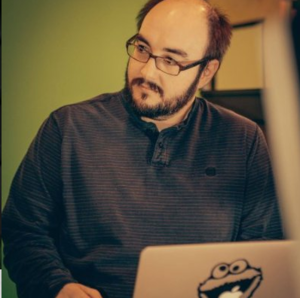 Staff Engineer
Syntellis | Nashville, TN
Authored Curriculum
Take a look at the content that I created on DataCamp.
My Most Recent Course
Transactions and Error Handling in PostgreSQL
4 hours
15 Videos
49 Exercises
1,819 Learners
DataCamp Course Completion
Take a look at all the courses I've completed on DataCamp.
My Work Experience
Where I've interned and worked during my career.
Stratasan | Jul 2022 - Present
Staff Engineer
Asurion | Jan 2021 - Jul 2022
Principal Engineer
Built Technologies | Feb 2018 - Jan 2021
Principal Engineer
Juice Analytics | Mar 2016 - Feb 2018
Senior Developer
Cisco | Jan 2015 - Mar 2016
Technical Leader
Sucratrend | Oct 2012 - Sep 2015
Cofounder/CTO
Emma, Inc | May 2014 - Jan 2015
Systems Software Engineer
Freelancer | Jul 2013 - Jan 2015
Freelancer
Stratasan | Apr 2013 - May 2014
Software Engineer
BorderJump, LLC | Oct 2012 - Apr 2013
Developer
FoxyCart.com | Jun 2012 - Nov 2012
Development Intern
Correct Care Solutions | Feb 2011 - Sep 2012
IT Infrastructure Architect
CBTS | Mar 2010 - Feb 2011
Business Consultant
Core BTS | Jan 2010 - Mar 2010
Design Architect
Core BTS | Oct 2008 - Jan 2010
Principal Consultant
Smith Seckman Reid | Oct 2004 - Oct 2008
Systems Architect
American HomePatient | Mar 2001 - Oct 2004
Manager of Information Systems
My Education
Take a look at my formal education
Western Governors University | 2020
Computer Science
Lipscomb University | 2017