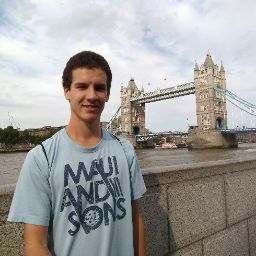 JAVIER EDUARDO IBANEZ GUZMAN
Researcher
My Certifications
These are the industry credentials that I've earned.
Other Certificates
Datacamp Data Manipulation with R Track
Datacamp Data Visualization with R track
Datacamp Spatial Data with R Track
DataCamp Course Completion
Take a look at all the courses I've completed on DataCamp.
My Work Experience
Where I've interned and worked during my career.
Dirección de Innovación de Ingeniería UDD | Nov 2021 - Present
Investigador asistente
Investigación y asesoría en políticas públicas, formulación de proyectos públicos, evaluación de impacto, entre otros.
Universidad del Desarrollo | Oct 2021 - Present
Investigador asistente
Centro de Estudios de Relaciones Internacionales, Facultad de Gobierno
Universidad del Desarrollo | Jan 2021 - Nov 2021
Investigador asistente
Centro de Políticas Públicas, Facultad de Gobierno
Corporación de Desarrollo de La Reina | Jan 2020 - Mar 2020
Practicante universitario
Universidad del Desarrollo | Mar 2017 - Dec 2017
Ayudante de cátedra
My Education
Take a look at my formal education
Diplomado en Ciberseguridad, Operaciones militares cibernéticas/ electrónicas
Universidad del Desarrollo | 2023
Licenciatura, Ciencias políticas y gobierno
Universidad del Desarrollo | 2021
Humanidades/Estudios humanísticos
Univerzita Hradec Králové | 2018