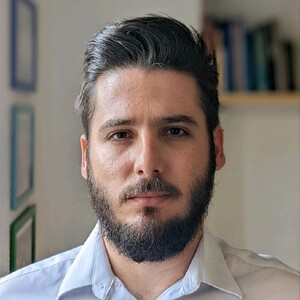 Jorge Luis Azor Hernandez
Data Scientist
My New Course
Introduction to Python
My New Project
Dr. Semmelweis and the Discovery of Handwashing
My New Track
Data Scientist
My New Course
Introduction to Python
Curious explorer of data landscapes, seeking hidden treasures.
DataCamp Course Completion
Take a look at all the courses I've completed on DataCamp.
My Work Experience
Where I've interned and worked during my career.
Instituto de Cibernética, Matemática y Física (ICIMAF) | Sep 2014 - Present
Researcher in Statistics
Researcher in Statistics 2014-2022 Institute of Cybernetics, Mathematics and Physics | Havana, Cuba: • Study of economic variables of mexican companies through the functional canonical correlations analysis. • Implementation of a generalization of the canonical correlations method to analyze more than two sets of functional variables and application to an economic problem. • Analysis of data from phases I-II and III of the clinical trials of the Abdala COVID-19 vaccine: Immunogenicity Analysis of qualitative variables. Study of the relationship between the response and control variables through Correspondence Analysis. • Data analysis for Validity and Reliability of a Self-evaluation Field Test in Cuban High Performance Boxing. • Head of the Interdisciplinary Mathematics Department (2018-2022).
My Education
Take a look at my formal education
Master's degree, Mathematical Statistics and Probability  · (septiembre de
University of Havana | 2017
Licenciatura en Matemática, Matemáticas  · (septiembre de 2010 - junio de
Universidad de La Habana | 2014