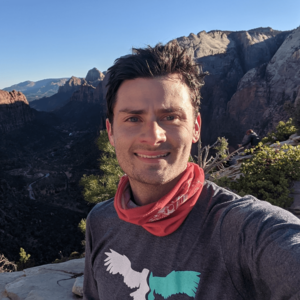 Contractor
TELUS International; U.S. Space & Rocket Center
My Certifications
These are the industry credentials that I've earned.
Other Certificates
Tennessee Department of Education TN Educator Professional License
Coursera Google Data Analytics Professional Certificate
NASA Ames Research Center ARES Lunar/Meteorite Sample Disk Certification
DataCamp Associate Data Analyst
DataCamp Professional Data Analyst
DataCamp Course Completion
Take a look at all the courses I've completed on DataCamp.
My Work Experience
Where I've interned and worked during my career.
SEC Recap Podcast | Sep 2022 - Present
Owner, Host
Family-friendly sports entertainment show covering content related to SEC athletics year-round.
U.S. Space & Rocket Center | Apr 2022 - Jul 2022
Educator Presenter
The U.S. Space & Rocket Center is a museum and educational center, Smithsonian Affiliate and home of Space Camp. As an Educator Presenter, I led professional development workshops for Space Academy for Educators. + 8 to 10 STEM presentations and workshops each week. + Rocketry, Thermal protection system design, Engineering and design, Materials science Working directly with educators to adapt our workshops and lesson plans to their respective age and grade levels. Assisting other presenters and workshops as necessary.
TELUS International | Sep 2021 - Present
Internet Safety Analyst
Aiding in improving AI and machine learning through data collection on relevant social platforms. Qualitative evaluation of 300-400 experimental data samples each week of potentially harmful, misleading, or otherwise deceptive content. Participating in ongoing education and professional development opportunities to improve performance, to better evaluate harmful and deceptive content, and reduce bias when evaluating content.
Self-employed | Sep 2020 - Present
Property Manager
Upkeep and maintenance of rental property including basic repair, cleaning, lawn maintenance. Negotiate with vendors to minimize expenses and ensure maximum annual revenue.
Portland High School | Aug 2012 - Sep 2020
Educator
Classroom educator in music theory, music history, musical theater, and vocal music. Managed 3 organization budgets ranging from $3,000-$10,000 including all operational expenses and fundraising, while coordinating diverse scheduling needs. Coordinated outreach events with other district schools, local businesses, and community colleges. Renaissance Program Co-coordinator + Jostens Renaissance program philosophy is to improve school climate and culture; and connect with underrepresented and underserved students. + Coordinated school-based and community outreach events. + Increased student engagement; improved graduation rate by 2.5% over 5 years; reduced absenteeism of economically disadvantaged students from 23.7% to 17.1% over 3 years; reduced suspension rate from 10.2% to 4.3% over 5 years.
Glen Oak Homeowners Association | Jan 2014 - Aug 2020
Treasurer, Social Events Chair
Provide due diligence to any and all funds collected by the HOA and ensure they were used strictly to benefit residents. Worked with the other HOA board members to establish budgets for short term, medium term, and long term projects.
My Education
Take a look at my formal education
Master of Music in Choral Conducting
University of Tennessee, Knoxville | 2012
Bachelor of Music in Music Education
University of Tennessee, Knoxville | 2010