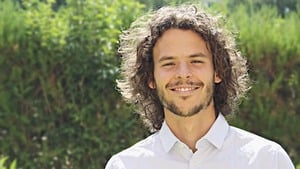 Javier Canales Luna
Freelance Data Analyst
Freelance | Badajoz, Spain
DataCamp Course Completion
Take a look at all the courses I've completed on DataCamp.
My Work Experience
Where I've interned and worked during my career.
Sololearn | Jul 2022 - Present
Course Developer
Sololearn | Jul 2022 - Present
Data Science writer
DataCamp | Jan 2022 - Present
Data Science Writer
Published data science related articles in the DataCamp Official Blog.
Freelance | Sep 2021 - Present
Freelance Data Analyst
Institute for Internet & the Just Society | Aug 2020 - Dec 2021
Research Coordinator
- Co-coordinated a research group on Technology and Sustainability. - Produced interviews and blog posts. - Chaired webinars. We pioneer an open platform that connects civic engagement with interdisciplinary research focused on fair artificial intelligence, inclusive digital governance and human rights law in digital spheres. We collaborate and deliberate to find progressive solutions to the most pressing challenges of our digital society. We cultivate synergies by bringing the most interesting people together from all over the world and across cultural backgrounds. We empower young people to use their creativity, intelligence and voice for promoting our cause and inspiring others in their communities. We work pluralistically and independently. Pro bono.
datahack school | Sep 2020 - Sep 2021
Data Instructor
-Taught online courses on Big Data & Analytics and programming for clients such as Barcelona Activa and Mutua Madrileña. -Prepared didactic material for a Big Data & AI vocational training programme , -Developed courses on Big Data & Analytics.
Trecone Solutions | Aug 2020 - Mar 2021
Data Analyst
- Developed studies and research reports on the mobile app market. - Analysed Android app sectors such as banking, delivery or streaming. - Developed web scrapping solutions. - Data protection and privacy specialist. - Preparation of various legal documents, such as Privacy Policies or Terms of use.
datahack school | May 2020 - Aug 2020
Junior Data Analyst
-Consultant in data analytics projects. -Chaired online events and conferences.
METRO Institute for Transnational Legal Research | Dec 2018 - Aug 2019
Student Researcher
-Produced an in-depth review of specific transparency obligations operating in the EU Emission Trading Scheme. -Performed literature reviews on topics related to environmental law and policy. -Proofread research articles.
Maastricht Center for Citizenship, Migration and Development | Nov 2018 - Aug 2019
Student Assistant Coordinator
Grupo Laboratorio Jurídico | Nov 2017 - May 2018
Legal Intern
-Attended meetings with international clients. -Advised on cannabis issues, such as seed trading, product licensing or CBD business opportunities. -Produced legal articles analysing the legal status of cannabis in various jurisdictions. -Researched laws, case-law and other legal documents.
Madrid City Council (Environment and Mobility Unit) | Feb 2016 - May 2016
Legal Intern
Traineeship in environmental and administrative law.
My Education
Take a look at my formal education
Master of Big Data & Analytics, Data Science
datahack school | 2020
Master of Laws - LLM, European Law
Universiteit Maastricht | 2019
Bachelor's degree, Political Science and Government
Universidad Carlos III de Madrid | 2017
Bachelor of Laws - LLB 
Universidad Carlos III de Madrid | 2017
Certificat d'Etudes Politiques , International Law and Legal Studies
Sciences Po Toulouse | 2015