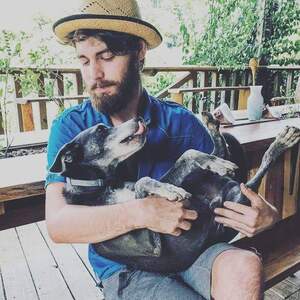 Sales Development Rep/Data Analyst
Duplessy Foundation
My Certifications
These are the industry credentials that I've earned.
Other Certificates
Google via Coursera Data Analytics Professional Certificate
Data Camp Certified Data Analyst Associate
DataCamp Course Completion
Take a look at all the courses I've completed on DataCamp.
My Work Experience
Where I've interned and worked during my career.
The North Florida Wrestling Show | Sep 2022 - Present
Creator
Manage and lead a team of writers, editors, and video producers for a wrestling entertainment show highlighting local Coaches, Wrestlers, and more plus a variety of segments. Collect, clean and analyze data using Excel and Python to improve show performance Develop reports and dashboards to track and monitor key performance indicators Conduct statistical analysis to identify trends and patterns in the data Edit and create content for the show, including videos and articles, using Adobe Premiere Pro and WordPress Manage event planning and coordination, including scheduling and promoting shows, booking venues and talent, and coordinating with sponsors and partners
Duplessy Foundation | Sep 2022 - Present
Sales Development Representative
As a Sales Development Rep and Business Coach, my mission is to empower business owners to unlock their full potential and achieve exceptional growth. I draw inspiration from leaders like Derrick Duplessy and the Duplessy Foundation, who are dedicated to empowering underserved communities and creating opportunities for all. With a focus on personalized coaching and strategic sales development strategies, I am committed to helping women, immigrant, and minority entrepreneurs overcome barriers to success and reach new heights. Let's work together to transform your business and make a positive impact on the world.
Home | Apr 2020 - Present
Career Break/ Full-Time Parent
Took on full-time parenting duties for our two sons and provided support to wife in pursuing a higher position
Self Employed | Jan 2018 - Apr 2020
Volunteer Work and International Travel Experience:
Managed a hostel, overseeing daily operations including budget management, inventory control, and customer service. Worked as a bartender in a busy tourist destination, honing skills in multitasking, communication, and customer service. Assisted in data analysis for a local organization, utilizing Excel and statistical software to identify trends and patterns. Worked in a fine dining restaurant in NYC, developing skills in teamwork, organization, and attention to detail. Taught English in Thailand and Cambodia, developing skills in cross-cultural communication, adaptability, and problem-solving.
My Education
Take a look at my formal education
Social Sciences
King University | 2010