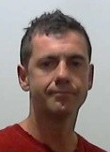 Jon Etxeberria San MIllan
CEO
KUMITRON
My New Course
Introduction to Python
My New Project
Introduction to DataCamp Projects
My New Course
Introduction to Python
Analytical wordsmith, crafting compelling narratives through data storytelling.
My Work
Take a look at my latest work.
DataCamp Course Completion
Take a look at all the courses I've completed on DataCamp.
My Work Experience
Where I've interned and worked during my career.
KUMITRON | Jul 2020 - Present
CEO
Proyecto apoyado por el Programa Ekintzaile https://www.spri.eus/es/ayudas/ekintzaile/ Participa en programa emprendimiento Explorer2023 https://explorerbyx.org/
Loetxe | Jun 2004 - May 2009
Director financiero y socio fundador
Director Financiero de empresa de Distribución.
Kein Ingenieros | Jan 1999 - Apr 2004
Técnico certificación de calidad (ISO 9001)
Trabajo en apoyo en Herramientas de Calidad: ISO 9001, 5S...
My Education
Take a look at my formal education
PhD, Sistemas Inteligentes
Universidad Nacional de Educación a Distancia - U.N.E.D. | 2025
Grado Matematicas 
Universidad Nacional de Educación a Distancia - U.N.E.D. | 2023
Master, Investigación Inteligencia Artificial  · (septiembre de 2020 - septiembre
Universidad Nacional de Educación a Distancia - U.N.E.D. | 2022
Grado, Ingeniería informática
Universidad Nacional de Educación a Distancia - U.N.E.D. | 2019
Master Ethical Hacking, CiberSeguridad
Comunix | 2019