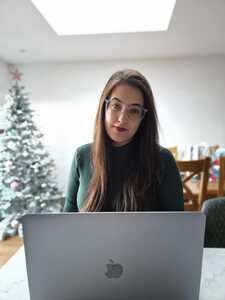 Content Developer
DataCamp
Data enthusiast, turning information into intelligence with a smile.
Authored Curriculum
Take a look at the content that I created on DataCamp.
My Most Recent Course
Case Study: Analyzing Customer Churn in Excel
3 hours
4 Videos
21 Exercises
792 Learners
My Certifications
These are the industry credentials that I've earned.
Other Certificates
Microsoft Microsoft Power BI Data Analyst
DataCamp Course Completion
Take a look at all the courses I've completed on DataCamp.
My Work Experience
Where I've interned and worked during my career.
DataCamp | Mar 2022 - Present
Business Intelligence Content Developer
cargo.one | Nov 2021 - Mar 2022
Senior Data Analyst
William Hill | Feb 2020 - Nov 2021
Marketing BI Analyst
Elysium Healthcare | Jan 2018 - Jan 2020
Information Analyst
Elysium Healthcare is a provider of mental health, neurological, rehabilitation, complex care and education private hospitals across the UK. Working within a team of 5 analysts delivering reporting solutions across the organisation. Key Responsibilities: • Evaluating complex data sets in order to identify, analyse and interpret trends and patterns. • Analysing requirements and conducting research on where to acquire data for the reporting request. • Querying multiple data sources in T-SQL in order to build out reports in Excel, SSRS or Power BI. • Reviewing reports to ensure data accuracy and facilitating communication between end-users and the data integrity team for improved compliance. • Collaborating with team and management to prioritise requirements and assess opportunities for process improvement.
Europcar | Aug 2017 - Jan 2018
Pricing Analyst
Working within Revenue & Commercial Management, responsible for delivering optimised pricing solutions to meet revenue targets for inbound and domestic markets. Key responsibilities: • Reporting on competitor pricing to enable Europcar to price strategically dependant on seasonality, car type, location, point of sale and length of rental. • Continuously monitoring and adjusting the pricing strategy to meet revenue targets and strategic goals. • Analysing comprehensive reports looking at supply vs demand, fleet and historical location performance. • Implementing pricing changes based on comprehensive data and adjusting to real-time changes. • Support marketing with development of promotional product offerings.
Hipparchus Financial | Jun 2015 - Mar 2017
Consultant
Hipparchus Financial specialise in providing search and selection services to the Banking and Financial Services industry. Joining the business in a time of growth, I was employed to assist with the businesses day to day operations including administrative tasks, finance, marketing and recruitment. Key Responsibilities include: · Managing the sales pipeline to enable the business to have a full overview of all candidates in process · Acting as a sales support consultant to resource on active roles and working with clients to place top talent in their business · Managing candidates throughout the recruitment life-cycle · Headhunting senior level executives for our client's leadership opportunities · Business development to existing network · Managing the social media by pre-scheduling Tweets, LinkedIn and Facebook posts · Actively involved in managing expenses, purchase and sales invoices
My Education
Take a look at my formal education
Bachelor of Science (BSc), Information Systems
Kingston University | 2017
About Me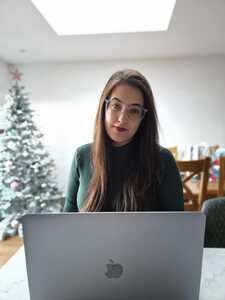 She's an ex-tech recruiter turned data analyst whose passion for education led her to join Datacamp. In her spare time, she enjoys playing nintendo switch, binge-watching series, and watching football & formula one.