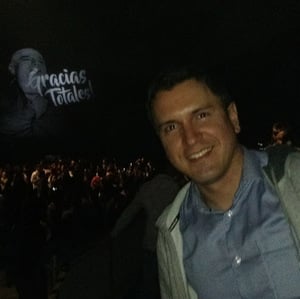 Jhon H Loaiza G
Data Engineer
Altimetrik | Cali, Colombia
DataCamp Course Completion
Take a look at all the courses I've completed on DataCamp.
My Work Experience
Where I've interned and worked during my career.
Altimetrik | Oct 2022 - Jun 2023
Data Specialist
Scotiabank Technology | Jan 2022 - Oct 2022
Data Analyst Specialist
IDICO | Jan 2021 - Dec 2021
Data Scientist
Analytics Data - Qlik Solution Provider Colombia | Jul 2020 - Jan 2021
Analytical Consultant
El País | Apr 2018 - Jul 2020
Head of Market Intelligence (Audience)
models on the company's databases and the users who browse our portals. * In charge of the web analytics of the portals and database information, developing dashboards and tracking KPI's of the area. * Leader of the digital subscriptions project of Elpais.com.co. * Development of surveys for market research of clients and our audience. * Responsible for the implementation of SEO and SEM campaigns and strategies for the company's portals and e-commerce. * Responsible for the management of programmatic advertising in the portals, generating revenue to the company through the digital * Lead projects of web applications and applications of the company from the functional part.
COOMEVA | Jul 2012 - Apr 2018
Market Intelligence Analyst (Bancoomeva)
* In charge of analyzing the bank's clients, mainly in the generation of insights, supporting the company's commercial marketing strategy insights. * Responsible for the generation of reports and databases for campaign management, predictive models of product acquisition, customer transaction and attrition, as well as customer clustering models. * Responsible for the georeferencing of customers and offices, as well as data updating. * Leader of the generation and development of information dashboards for the banking sector and the bank's clients.
Fundación Valle del Lili | Mar 2009 - Jul 2012
Clinical Research Assistant
* Responsible for performing epidemiological analysis and modeling in internal studies, supporting the implementation of biomedical research projects with the clinic's medical team. * Responsible for the support in the design and development of research projects, mainly in the approach of objectives, epidemiological study design and analysis and results of statistical methods, in addition to the writing of articles for congresses and scientific publications. * In charge of supporting the updating of projects and researchers in CvLaC of Colciencias.
My Education
Take a look at my formal education
MSc, Data Science
Universitat Oberta de Catalunya | 2022
Postgraduate degree - Strategic Marketing , Marketing Research
Universidad del Valle (CO) | 2014
B.S. Statistician, Statistics
Universidad del Valle (CO) | 2009