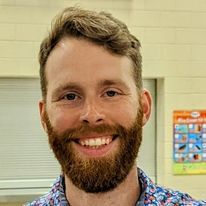 Jonathan Smith
Senior BI Analyst
Clemson University
DataCamp Course Completion
Take a look at all the courses I've completed on DataCamp.
My Work Experience
Where I've interned and worked during my career.
Go-Green Events | Jul 2018 - Jul 2021
Co-Owner
• Increased company value by 1,000%+ over the course of 3 years. • Directed and managed 30+ events each year with an approximately 200 participants per event. • Coached event directors of 70+ events on best practices, event management, and budgeting. • Managed $110,000+ budget and facilitated discussion of investments with co-owners to ensure future company growth. • Collaborated with key stakeholders to create policies, procedures, and expectations. • Founded and organized the Upstate Running Club (nonprofit with 1000+ members).
Greenville County Schools | Aug 2013 - Present
Mathematics Teacher
• Created and implemented unit and individualized daily lesson plans in accordance with state and national standards for approximately 150 students each year. • Worked collaboratively with students, parents, and counselors to ensure necessary student accommodations were identified and delivered correctly to promote the success of students with special needs or students that did not speak English as their first language. • Achieved 95-100% student passage every year. • Achieved 85% student passage on the AP (Advanced Placement) Calculus Exam, ensuring my high school students received a college credit for Calculus. • Held weekly tutoring opportunities to assist struggling students with curricular assignments and study-skills and educational success strategies. • Taught fully virtual classes at the end of the 2019-2020 school year. • Taught simultaneous virtual and in-person since the August 2020, implementing a variety of technological resources to ensure student growth. • Contributed to and participated in the hiring process of new faculty in my department. • As the PreCalculus Honors and AB Calculus lead teacher, aggregated data across common sections to ensure student growth and collaborated with teachers on instructional strategies.
Greenville County Schools | Aug 2013 - Present
Cross Country and Track Coach
• Budgeted, managed, and raised $15,000+ yearly to support the school's Cross Country and Track Program. • Recruited, interviewed, and hired volunteer coaches and assistant coaches for each year beginning with the 2017-2018 school year. • Created, managed, and hosted multiple events of 1000+ participates every season to promote the school's program both locally and state-wide. • Collaborated with key stakeholders to create policies, procedures, and expectations. • Lead the development of 50+ athletes each season resulting in top performances in the state and high caliber collegiate athletes. • Aggregated and presented data to key stakeholders to determine and improve on best practices for future events/seasons. • Implemented a variety of technologies (such as Google Suite, Agee Race Timing, and Milesplit) to effectively host events and share results with the public.
My Education
Take a look at my formal education
Masters in Administration and Supervision
Anderson University (SC) | 2019
Bachelor's in Mathematics
Lander University | 2013