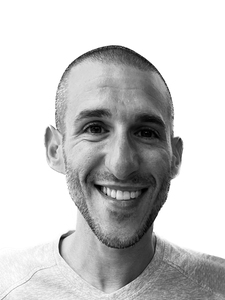 Data Analyst
Self-Taught
My New Certification
Data Analyst Professional
My New Course
Introduction to Python
My New Project
When Was the Golden Age of Video Games?
My New Certification
Data Analyst Professional
Data whisperer, decoding the language of numbers with finesse.
My Certifications
These are the industry credentials that I've earned.
DataCamp Course Completion
Take a look at all the courses I've completed on DataCamp.
My Work Experience
Where I've interned and worked during my career.
Gold Coast Pet Care LLC | Mar 2016 - Dec 2021
Co-Owner, COO
VaynerMedia | Jun 2014 - Mar 2016
Account Director
Anomaly | Apr 2013 - Apr 2014
Account Supervisor - AB InBev Innovations Account
Launched Johnny Appleseed Hard Apple Cider, the first Anheuser-Busch InBev all new-to-the-world brand in the past 8 years Led a team of 20+ across 5 partner agencies through the Integrated Marketing & Communications (IMC) process Worked seamlessly with senior clients to translate business goals into strategic solutions that guided all launch campaign communications Directed partner agencies to ensure all marketing communications were aligned with brand strategy through final execution
Anomaly | Jun 2010 - Apr 2013
Account Supervisor - Budweiser Account
Led the development and implementation of "Grab Some Buds" campaign, Budweiser's first ever global campaign toolkit, now in its 4th year - Budweiser's US Volume and Share stabilized in 2013 after 25 consecutive years of sustained decline - Campaign qualified and ran in 26 countries, helping to raise global sales volume of Budweiser by 20% in 2011 and 6.3% in 2012 - Budweiser climbed 14 spots (year-over-year) to #38 in the 2013 Millward Brown BrandZ Top 100 Global Brands rankings Oversaw the development, production, launch and evaluation of "Track Your Buds," a first-of-its-kind cross-platform (iOS, Android, WAP, Desktop) digital application - Received "Mobile Of The Day" Award from FWA (3/21/12). - 250,000+ Budweisers have been tracked to date using the app Guided the development of Budweiser China's 2013 Chinese New Year campaign, directly managing a creative team, producer and production company in China and a shoot in Taiwan Supervised the application of "Grab Some Buds" campaign across key Budweiser strategic sports partnerships with MLB & NASCAR - MLB partnership helped raise over $5 million since 2010 for Folds Of Honor, a charity supporting the families of fallen soldiers Spearheaded development and production of three Budweiser Super Bowl commercials and amplification campaigns - "Eternal Optimism" named #3 Best Commercial of Super Bowl XLVI by AdWeek Managed creation of global Brand Manual, uniting all countries under one positioning and visual brand identity for the 1st time in the brand's history Mentored and consulted with new account team members on a daily basis as the Budweiser account grew from a staff of 2 to 10 employees - Awarded Anomaly NY "Team of the Year" honors in 2011 & 2013
Wieden + Kennedy NY | Oct 2007 - Apr 2010
Account Executive - ESPN Account
Guided the creative development and implementation of marketing initiatives, from briefing to launch to evaluation for 10+ ESPN properties - Produced 40+ TV spots, topical TV spots, radio, print, OOH, websites, games, contests, and digital banners Managed the groundbreaking, industry-first production of 268 unique, live TV spots over 16 days to launch SportsCenter AM – online component allowed users to interact with campaign's spokesperson and directly influence what happened in future live spots - Revamped live format of SportsCenter launched with, and sustained increased ratings over previous version of SportsCenter Spearheaded the campaign development for the re-launch of ESPN.com, ESPN's #1 marketing priority of 2009 - Re-designed ESPN.com successfully launched with its highest traffic total for a single day. Sustained success saw total minutes spent on the site per month surpassing 1.4 billion (up 27% from previous year) and unique users per month reaching 22.5 million (up 9% from previous year) Led the marketing initiatives in support of the launch of ScoreCenter, ESPN's first iPhone application - ScoreCenter immediately rose to the top of the free apps rankings and with 4.5 million downloads is the most downloaded free sports application in the history of the iTunes App Store Developed ESPN Radio's RadioMatch website – an online "dating" application that pairs users with their ideal ESPN Radio host - Website launch directly correlated with increases in ratings, online streaming and podcast downloads across both national and local ESPN Radio shows Coordinated integrated marketing campaigns with several departments within ESPN (Creative Services, Programming, Sales, Product Development, Affiliate, ESPN.com, ESPN Mobile, and Public Relations) Cultivated daily internal and external communications to ensure completion of all projects on time and on budget Supervised the growth of Assistant Account Executive
Publicis | Jun 2006 - Sep 2007
Account Executive - Whirlpool + Jenn-Air Accounts
Managed multiple print and TV productions Assisted in Jenn-Air re-branding/strategic development process culminating in the successful re-launch of the brand Directed all added value opportunity projects, seamlessly integrating Whirlpool products and proof points into TV content Oversaw development of Assistant Account Executive Monitored & analyzed competitive advertising & presented yearly competitive review to the Client Contributed to the naming and strategic development of "Proof Points" for new Whirlpool products
Publicis | Jul 2005 - Jun 2006
Assistant Account Executive - BMW Account
Managed all broadcast and print traffic for BMW Eastern & Central regions Prepared presentations for BMW market co-op meetings Responsible for approving all print ads before being trafficked Coordinated materials requests with all other BMW regions Monitored competitive market activity
My Education
Take a look at my formal education
Bachelor of Arts (BA) in Advertising
Pennsylvania State University - University Park Campus | 2005